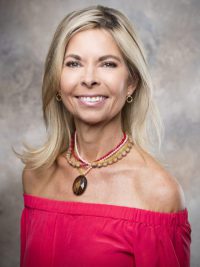 Hi there, my name is Erica and I am a self-proclaimed fragrance fanatic.
I guess you could say that I was born with an olfactive leaning. From a young age, I was dubbed the family "freshness expert". Whenever something in the fridge was approaching its expiration date, my mother would call me in to determine whether or not it should be tossed. As I entered my tween years this sensory awareness began branching out into the world of fragrance.
My obsession with fragrance has only increased over the years. I wax nostalgic when I remember first discovering what I believed to be "The One" (I now have others too but the memory never fades). I think of my favorite scents as my "secret weapons" and usually carry at least one of my personal favorites (usually in rollerball or mini-atomizer) with me when I'm out and about. While some women agonize about what to wear to an important meeting or event, my mind is on which fragrance to add the perfect finishing touch. Am I going for intelligent/perceptive or sexy/playful? I have an answer for both!
The magic of fragrance is more than mere illusion. What else can make an 80 year-old woman feel like she's 18 again? How is it possible that the smells of jasmine, verbena and orange blossom bring me right back to my childhood days growing up in Santa Barbara, CA? Smelling priceless but wearing like a bikini…While scents rarely remind me of specific colors, they frequently evoke the aura of certain seasons. Peony, verbena and gardenia scream out summer fun, while sandalwood and cedar bring me right back into crisp and cooler fall.
Sometimes a fragrance will open with an intoxicating note but end in a disappointing or pedestrian note. It is a bummer when that happens but sometimes you have to kiss the frogs! Lasting power of a perfume can not be underrated and is often a deal-breaker for me.
Fellow fragrance aficionados, I wish you luck in your quest to find that perfect scent which is exactly you only better. If you have any questions along the way please feel free to reach out to me and I will do my best to answer your question and/or try to steer you in the right direction. I encourage you to allow yourself the luxury of your own vision while hopefully pleasing yourself along the way. It is an adventure and the only rule is to be yourself. Happy sniffing!