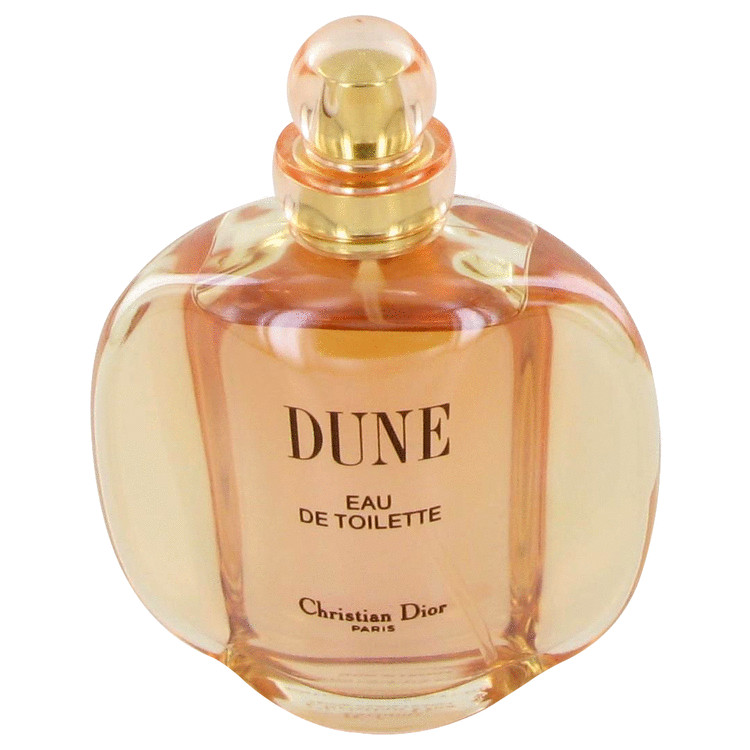 Sure it's been around for over 25 years but Dune by Christian Dior smells anything but dated. Launched in 1991, Dune was created by perfumers Dominique Ropion, Jean-Louis Sieuzac and Nejla Barbir.  Dune was following in the footsteps of Dior's Poison which rocked the fragrance world in 1985 with its controversial name and powerful aroma. They were set on creating something different, not just from Poison, but from anything else in the fragrance market. What they eventually came up with was a brilliant success and deserves a spot among perfume legends.
The monster power perfumes of the 1980s were anything but subtle (remember Giorgio Beverly Hills?).  They were loud, bold and unapologetic; the eighties was a decade when greed and excess were glorified. People wanted to be noticed and sought after while wearing the scent of total fabulousness. LOOK AT ME they screamed. I'M WORTH IT!
Dune seems to me a total rejection of eighties excess when people seemed to be worn by their perfume rather than the other way around. It's a complex perfume but not overwhelming or cloying in the least. Dune is quite vibrant, clean smelling and understated and has been widely credited with creating the newest category in perfumery, the oceanic accord.
The Dior website uses this description:
An oceanic fragrance, created in harmony with nature, this radiant, fresh and subtle accord captures the landscape where the sky meets the sea in a warm, oceanic floral bouquet. Enveloping, serene and sensual.
Dune begins with a salty and almost metallic slap which can be off-putting if you're not prepared for it. Gradually soapy aldehydes, citrus notes and florals make their appearance. It begins to smell remarkably like breezy ocean air as you take a walk on the beach.  Eventually Dune mellows into a delicate, warm and slightly powdery sandalwood and amber.
It's pretty amazing that this perfume manages to smell delicate and vibrant when you read some of the notes in its composition, but I'd still call Dune a unisex scent which borders on masculine.
Dune by Christian Dior includes notes of peony, mandarin orange, bergamot, rosewood, lily, jasmine, rose, ylang-ylang, broom, wallflower, benzoin, sandalwood, amber, moss, musk and vanilla.
You almost never see Dune advertised but is still widely available as an Eau de Toilette concentration.