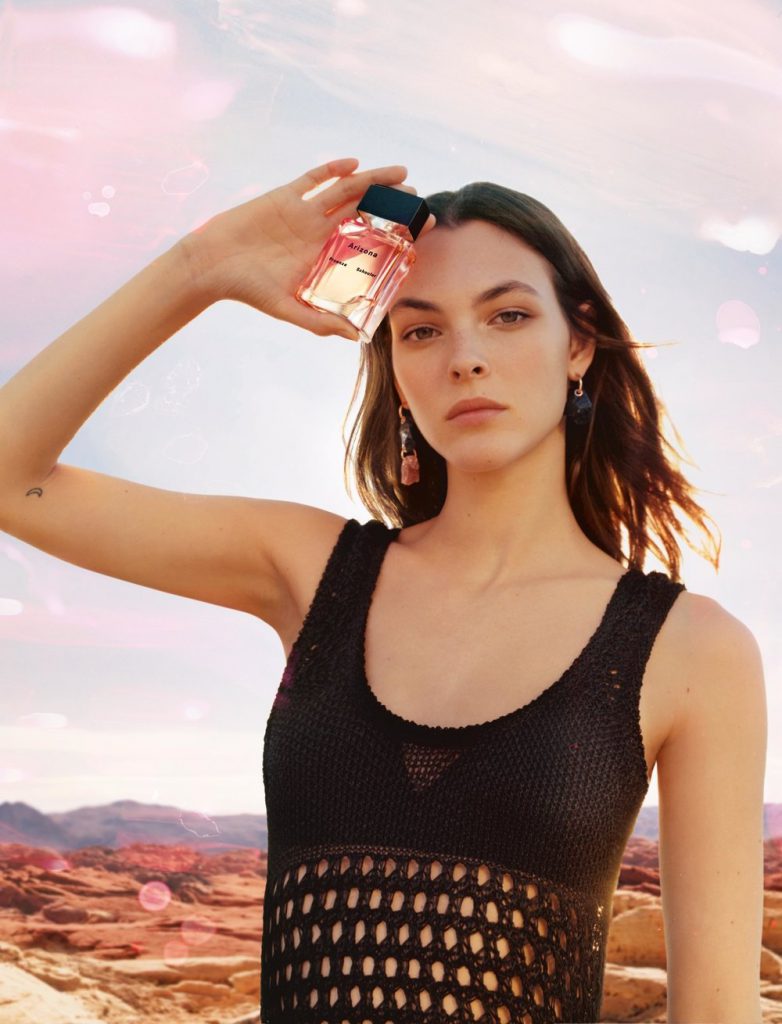 Have you ever wanted to climb into a bottle and live there? Arizona by Proenza Schouler is the best new perfume I've tried recently and I'm seriously addicted.
After spending a glorious long week-end last fall at Enchantment Resort in Sedona, AZ I've been beyond excited about trying fashion brand Proenza Schouler's first ever perfume – Arizona.
Arizona by Proenza Schouler just launched in the US in February of this year and was reputedly the result of two and a half years of planning and testing to produce a scent meant to capture the spirit, mystery and beauty of the Arizona desert. I've been dying to try it and from what I'd been able to glean from pre-launch reviews it had ME written all over it.
Arizona was the child of Proenza Schouler's designers Jack McCollough and Lazaro Hernandez who took a road trip out west after closing a deal with Loreal back in 2015. They were apparently blown away by the striking desert landscapes and gorgeous sunsets that sent them on a mission to recreate it. They collaborated in the lab with revered perfumers Carlos Benaim (think Flowerbomb as well as numerous other successes) and Parisian nose Loc Dong ( Acqua di Gioia and numerous Calvin Klein fragrances). The designers and their fragrance team are said to have sniffed every perfume in Sephora and created close to 1,000 versions of their own scent before arriving at the final version of Arizona.
Says McCollough, "We wanted to make it quite feminine, since we are a feminine brand. When you think of perfume, you think of flowers. Then you see these pictures – we saw some actually – of these beautiful, big white blossoms on these dry cactuses. It was so beautiful. It's such a disconnection – this dry, spiky, hard thing and this beautiful white, feminine flower. That contrast was very interesting to us. They don't actually smell like anything, those flowers. At least, not an intense smell. So we thought, what would that flower smell like in an ideal world? It would be dry, not fruity, very solar, minerally. We started inventing and designing what that would smell like." (Source: Harper's Bazaar)
According to their website:
"The first fragrance by Proenza Schouler. Discover this radiant eau de parfum, blooming with a white cactus flower accord and a unique mineral signature. Arizona is a feeling of adventure. A place of beauty and mystery. Inspired by the ravines and ridges that define the horizon of the Sonoran Desert of Arizona, the bottle is a piece of art in itself. The final shape, like a drop encapsulated into faceted angles of rocks, is a unique glass innovation allowing a disrupted symmetry."
Arizona is a creamy floral, very much along the lines of Gucci Bloom, but has much more subdued floral notes. The floral notes remind me somehow of dried flowers, not like potpourri but like the desert. It's interesting and hard to describe.
The perfume opens with faint traces of the floral sweetness of jasmine and orange blossom mixed with something smelling like lipstick. I'm guessing that it's coming from orris (iris root) since every perfume that smells to me like lipstick seems to contain at least a touch of orris.
There's something about Arizona that reminds me of both desert and beach sand dunes. After wearing it for about 20 minutes it starts to smell like an arid, barren dessert with the hot sun on your skin. There's also a sweetness from something other than the floral notes which reminds me of vanilla or possibly praline and a lingering note of blond woods which lends a subtle musky finish. Delightful?
You can wear this year-round of course but Arizona strikes me as a summery daytime scent. If you wanted to wear Arizona at night you might want to top it off with something else in your fragrance wardrobe. Despite McCollough's description of this perfume as "feminine" I beg to differ. I'd call Arizona a unisex fragrance that can be worn by anyone looking to up their fragrance game. Arizona has a clean, complex warmth that reminds me a little of Dune by Christian Dior. 
Arizona smells very zen to me, very quiet, grounded and easy to wear. It may seem boring to someone looking for a bolder or more overtly floral scent, but I love it. 
The perfume bottle was inspired by the ravines and ridges that define the horizon of the Sonoran Desert of Arizona and was designed to resemble a block of glittering quartz .
Arizona Eau de Parfum can be purchased in in 50 ml ($100) or 80 ml ($130) as well as body lotion ($50), shower oil ($50) and dry hair and body oil ($60). I ended up springing for the dry hair and body oil and absolutely no regrets. I spray a couple of pumps after showering and let Arizona work its magic. It not only smells amazing, it also makes your skin feel ultra-hydrated and your tresses picture-worthy glossy. 
Until the next time,