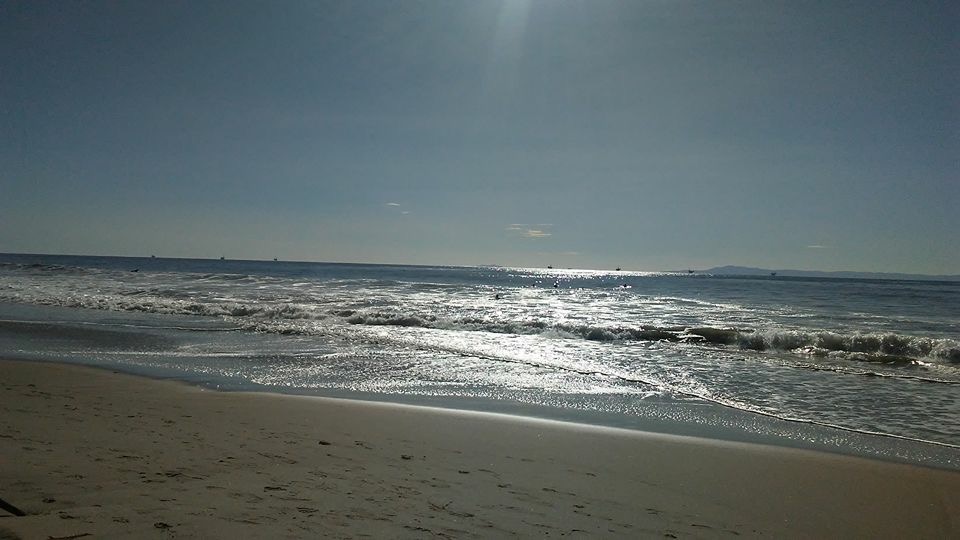 If you are someone who loves the beach as much as I do then you really owe it to yourself to give Beach by Bobbi Brown a try.
There is no question in my mind that Bobbi Brown fully intended this to smell like Coppertone on skin with salty, briny notes mixed in. An intoxicating blend of jasmine and orange blossom blend brilliantly  with neroli petals and driftwood. Beach is a simple, uncomplicated scent which is perfect for a mental escape to the transforming energy found at the beach.
Let me be clear. This isn't something that you'd WEAR to the beach. IT IS THE BEACH! Right after spraying it on, I'm hit with visions of sun, salty water swallowed when hit by that wave I never saw coming, getting knocked in the head by a runaway frisbee, those annoying little bugs that swarm around pieces of washed-up kelp, sand stinging your eyes when the wind unexpectedly kicks up, catching sand crabs and getting sprayed by that large dog that decides to dry off right near me. You get the picture.
I'm not sure why this is marketed as a female fragrance since it smells entirely unisex to me.
Perfume can be used to evoke a variety of emotions; love, sadness, joy or lust but Beach instils in me a sense of both comfort and escape. It really does remind me of the ocean and getting sand in all the wrong places. If you put your ear to the bottle you can hear the waves.
Beach is perfect for the summer or anytime you want to be reminded of fond childhood memories and less complicated times.