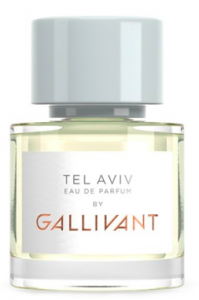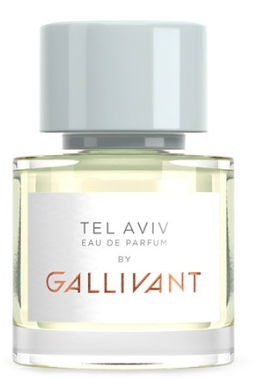 Today I'm wearing Tel Aviv, a floral fruity scent recently launched by new London-based niche brand Gallivant. It's delicious, immensely wearable, and I've decided this will be one of my go-tos this summer. Tel Aviv brilliantly captures the city's Mediterranean warmth and gusto and has me dreaming of far away travels.
Even the brand's name speaks to me since I've always been someone who loves the adventure of travel and meander is practically my middle name. There's something magical about discovering the pulse of a place and drinking in its vibe. Once you've acquired the travel bug, there's no cure I'm afraid. If only I had the time and funds to do more of it.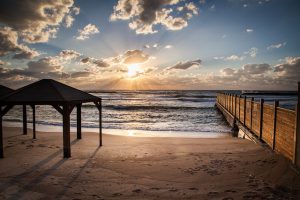 Gallivant was founded by Nick Steward, formerly creative director of French perfume house L'Artisan Perfumeur. In his two decades in the perfume industry, he had become bored by the pretentiousness and pomposity of many brands and created Gallivant to get back to the basics. Steward states: "I'm really focused on the best materials. I respect provenance and craft, simplicity and elegance. The packaging is chic and minimalist. Beautiful, but also functional – something to accompany you as you go about your life."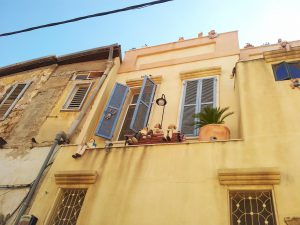 Working in collaboration with Katrine Chevallier and Giorgia Navarra, two independent female perfumers in Venice and Paris, Gallivant has launched three other fragrances to date: Brooklyn, Istanbul and London. Marketed as "fragrance for urban explorers", they are all lovely and obviously quite different. But it was Tel Aviv that won my heart:)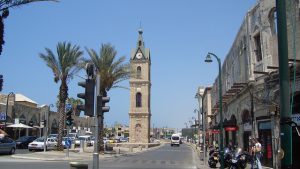 "Sun. White, yellow, bright. Gold jewelry on tanned skin. A lingering 1970s glamour. It's sexy, it's a party. It's life in the bubble. It's walking along the beach, naked skin, feeling relaxed, languorous, but it's the big city, there's noise, people and a sense of intensity and madness. It's stopping at the juice stall on Dizengoff. It's Bauhous. It's heat, sweat, cigarette smoke, flowers on the balconies overhead."
Fragrance notes are: Clementine, Bergamot, Blackcurrant Bud, Jasmine Sambac Absolute, Comoros' Ylang Ylang, Rose Oil, Freesia, Sandalwood, Musks, Benzoin, Deer's Tongue Absolute (ewww  but it's actually Liatrix so no deers were harmed!).
Tel Aviv is a unisex fragrance and can be purchased in 30 ml bottles at Lucky Scent and Twisted Lily for $95. Sample sets of all four fragrances are also available.