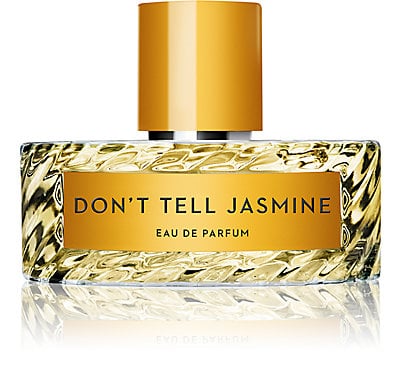 Don't Tell Jasmine by Vilhelm Parfumerie is one of the latest fragrances by this New York based niche perfume brand. Vilhelm Parfumerie was founded by Jan Ahlgren who collaborated on a creative project to infuse leather with scent while working as a handbag designer in Sweden. Ahlgren was born to an American mother and Swedish father and spent his early years  working in the fashion industry and traveling throughout Europe. Eventually he  relocated to New York where he fell in love with the city and it was there that he met his future wife and Vilhelm partner.
In New York Ahlgren continued designing handbags before enlisting the talents of master perfumer Jerome Epinette to start a line of fragrances. Epinette was a
senior perfumer with Robertet and already had a proven track record of creating noteworthy fragrances for niche brands Atelier Cologne and Byredo, among others.
Working together, Ahlgren and Epinette started creating a line of fragrances based upon the by-gone memories and moments in Ahlgren's life  and the considerable creative talents of Epinette. Since 2015, Vilhelm Parfumerie has launched 19 scents. In 2017, they released the newest perfumes in the collection: Basilico & Fellini, Darling Nikki, Harlem Bloom and Don't Tell Jasmine.
Don't Tell Jasmine has my name written all over it. I don't know why I love jasmine so much. I just know that the pleasantly pungent and delightfully comforting aroma sends me to my happy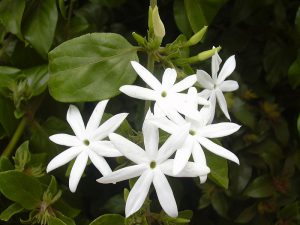 place. The scent of jasmine is soft, light, never imposing and always satisfying to me. I'm drawn to other flowers but most have a downside. Lilacs are gorgeously perfumed but their color is pastel (meh). Roses are lovely but tend to be pretentiously smug about their likelihood of being top choice for special occasions. Jasmine is forever associated in my mind with the carefree happiness and glorious freedom that reminds me of youth.
As its cheeky name suggests, Don't Tell Jasmine by Vilhelm Parfumerie is a playful, sexy scent that unabashedly flatters and woos. Delicious lemon and Kir Royal notes add a mouthwatering sharpness before leading up to the rich and creamy jasmine notes that await in the heart. A warm and sensuous petal musk completes the seduction.