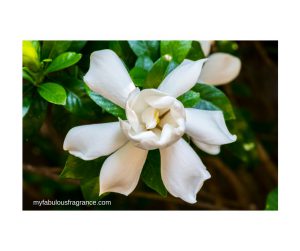 Gardenia has been one of my favorite flowers since forever and so of course I had to try this.
Before going down the rabbit hole as I suspected I would, I wanted to learn something about the history of Jungle Gardenia. Often referred to as the "Most Exotic Fragrance in the World", the original Jungle Gardenia was a fragrance that had captivated old-time Hollywood stars such as Barbara Stanwyck, Natalie Wood, Joan Crawford and Elizabeth Taylor.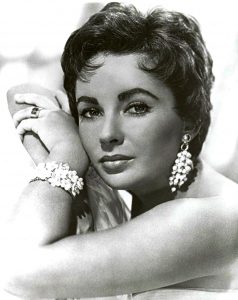 I'd even read in a Vanity Fair article that Liz's friend Michael Jackson loved it and frequently wore it onstage.
Jungle Gardenia was created in 1932 by the Tuvache company, which is no longer around. Despite the French name, Tovache was a New York company who used the name to compete with all of the pre-World War II French fragrances that dominated the industry. Madame Tuvache is a character in Gustave Flaubert's famous French novel, Madame Bovary.
Bernadine Angus, the founder of Tuvache, often went by the name Madame deTuvache when writing perfume articles for newspapers. When newspapers erroneously reported that Tuvache was a French perfume house she remained silent. Bernadine was also an aspiring writer who was able to write a Broadway play (which unfortunately bombed after one week) and a few scripts which were turned into Hollywood films.
After Bernadine Angus and her husband Howard died in the late 1960s, Tuvache was sold. It was bought by the Swiss perfume house Germaine Monteil. In the late 1970s British firm Yardley of London purchased Germaine Monteil and they continued in Jungle Gardenia's production. In 1989, it was sold to the Jovan division of Coty and they made the decision to discontinue the fragrance and use the bottles for a Jovan scent.
Spoiler Alert: Coty's re-formulated version of Jungle Gardenia which hit the market in the 1990s proved to be a disappointment and was quickly discontinued.  It was nothing like the original formula and had a strong fruity scent. Today Coty no longer owns the Jungle Gardenia trademark and isn't involved in its production but bottles of Coty and Jovan Jungle Gardenia are still being sold on Amazon and Ebay. The original Tuvache scent loved by so many is sold under the trademarked Jungle Gardenia brand name. Always look for the trademark symbol next to the name since there are many truly repulsive-smelling scents sold by the same name. Do not, I repeat do not,  fall for any of the Jungle Gardenia imposters or you will be disappointed.
A 2.0 oz bottle can be purchased on Amazon for about $70.00.
I really love this amazing blend of gardenia, jasmine and lily of the valley. The top notes are heliotrope and sage and the dry down contains notes of musk, oak moss and sandalwood. I see this as a diva perfume best worn by the woman who welcomes any opportunity to make a glamorous grand entrance and leave men staring lustfully in her wake when she exits.
Many have compared this to Robert Piguet Fracas. I see some similarity but Fracas seems more creamy and fruity and Jungle Gardenia has more notes of sandalwood and oakmoss. This is a heady, long-lasting scent and when I say long-lasting I mean all day and through the night.  Be prepared to turn heads when wearing this unforgettable, femme fatale scent.
Do you also have a shameless bias toward gardenia perfumes? If so please chime in with your personal favorites…