Before leaving on a recent vacation in Maui I made sure to pack a vial of Kai perfume oil. I've been back a couple of weeks now and have been wearing it nearly every day to keep my wonderful memories alive.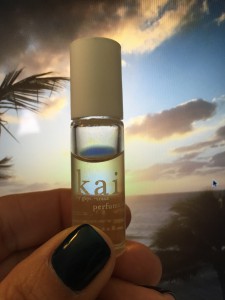 If you want to smell like Hawaii this one is it.
Here is my Kai perfume oil review:
Kai embodies a pure gardenia scent. It's fresh, green and clean, very feminine, innocent, light and intoxicating. There are also notes of jasmine, tuberose and lily but the primary scent is gardenia. It isn't at all overpowering and the perfume oil has lasting power so a little goes a long way.
I am not as big a fan of the candle, spray, body glow or body lotions since the scent is much, much lighter and seems to rapidly disappear.
According to Kai founder, Gaye Straza, Kai was inspired by family summers spent in Hawaii.
A 1/8 oz. roll-on vial costs around $45.00
According to the company website (kaifragrance.com) devotees include Nicole Kidman, Rachel Bilson, Oprah Winfrey, Charlize Theron and Usher.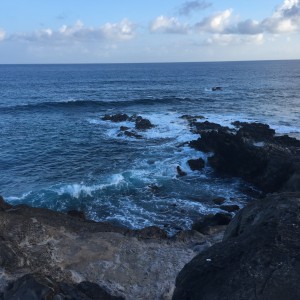 In Hawaiian Kai means "Ocean" or "Sea" and wearing just a dab of this amazing fragrance brings me right back to one of the most idyllic places in the world.