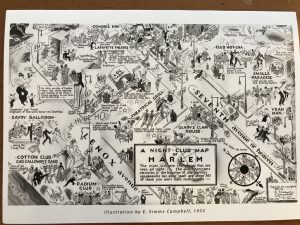 Anyone who really appreciates an elegantly crafted, delicious smelling and beautifully packaged candle needs to check out the candles made by Harlem Candle Company. I've tried many different candles in my never-ending quest to keep my house a fragrant home and I'm really impressed with these two winners.
The candles aren't super pricey like many niche candles but they aren't exactly in the Bath & Body Works range either. But how could they be? This company was founded in 2014 by Teri Johnson, a young woman living in New York, who got her start creating candles in her own kitchen – over 1,000 in less than a year – before collaborating with a world renowned fragrance house who recognized her talent and helped position her as a major brand.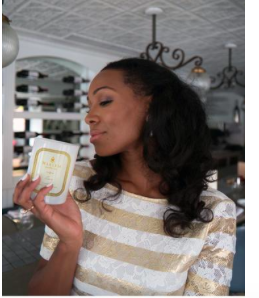 I recently met Teri at a fragrance event in New York and was lucky enough get to sample her collection – all of which celebrate the rich culture and history of Harlem. They were all amazing but Lenox and Sugar Hill were my personal favorites from her collection. I've already started thinking  about the Ellington or Josephine candle for cooler weather or as possible holiday gifts.
The Lenox candle is called the Essence of Seductive Flowers. This is gardenia done right, along with intoxicating notes of tangerine, crisp green apple, creamy coconut, rich vanilla and sandalwood. The aroma it exudes is elegant with a nice balance of floral and fruity while the sweet bourbon vanilla and gilded sandalwood keep it richly grounded.
Sugar Hill, the Essence of Sparking Citrus, is deliciously citrusy and sweet smelling. A burst of fresh lemon and bergamot mingle with delicate orange flower, bright neroli and crisp lavender, tempered by honeyed vanilla and crystallized sugar for a delicious ending.
Both Lenox and Sugar Hill are 12 oz double wick candles and are 5″ tall by 4″ wide. Both candles have an impressive burn time of 80 hours. They each cost $38 and can be purchased at www.candledelirium.com. Travel size candles are also sold for $14 each on the company website at www.harlemcandlecompany.com.
SaveSave
SaveSave
SaveSave
SaveSave
SaveSave
SaveSave
SaveSave
SaveSave
SaveSave
SaveSave
SaveSave
SaveSave