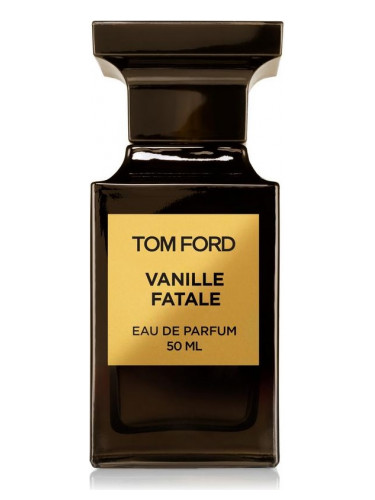 Vanille Fatale by Tom Ford is a daring new scent that takes vanilla in an entirely new direction from his earlier vanilla releases, Tobacco Vanille and Fucking Fabulous. Sophisticated yet primitive, it has all of the sweet, spicy and woody notes that grip the senses from start to finish. This is a grown up vanilla scent – not one that will leave you smelling like a cupcake with lots of frosting.
What I love about vanilla and vanilla fragrances are their power to comfort.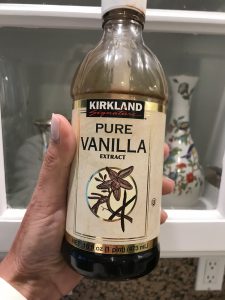 Vanilla is basically the scent of love, caring and warmth and perfumes that are vanilla-centric often have a nostalgic vibe. It might be that it reminds us of childhood and of helping mom bake in the kitchen. Psychologists and medical researchers concur that the scent of vanilla tends to promote positive reactions as well as beneficial effects and have termed vanillin as an odor which is universally accepted. I confess to not being able to pass by a bottle of vanilla without opening its cap and taking a great big huff. Just delightful, I'm in heaven! ?   Something tells me I'm not the only one who's guilty of this practice and you know who you are.
So what does Vanille Fatale smell like? From the Tom Ford website:
Impassioned. Transfixing. Defiant.
Vanille Fatale is a force of nature personified. A beguiling tempest that takes over like a rush of blood to the head. The impossible becomes real, too good to be true becomes true. Her – or his – unrelenting hold is fixed, refined yet raw, polished yet primal. The stirring spice of saffron and coriander opens the scent, infiltrating the senses with the gripping incense of myrrh and olbanum.
Reverberating with the tobacco-like full of roasted barley, the heart of Vanille Fatale is is perfect storm of roasted coffee absolute, narcissus and frangipani that seduces with grounded floralcy.
Madagascar vanilla blends with rich mahogany, its smoky glamour made all the more exotic with primal suede at the finish.
On my skin, Vanille Fatale is a soft, velvety and milky vanilla from start to finish which turns into an almost abstract woody/floral texture after about an hour of wear. I do not get any of the tobacco aka roasted barley, coffee or smoky aspects  so they must be hiding. Truthfully they weren't missed.
Although I'd have to call it feminine-leaning although it can be easily worn by anyone who loves vanilla scents. At $230 for a 50 ml bottle it's a splurge but one that will easily be snapped up by Tom Ford Private Blend aficionados. If you're a die-hard vanilla lover but it's a little outside your budget see if you can finagle a sample. You won't be sorry ?