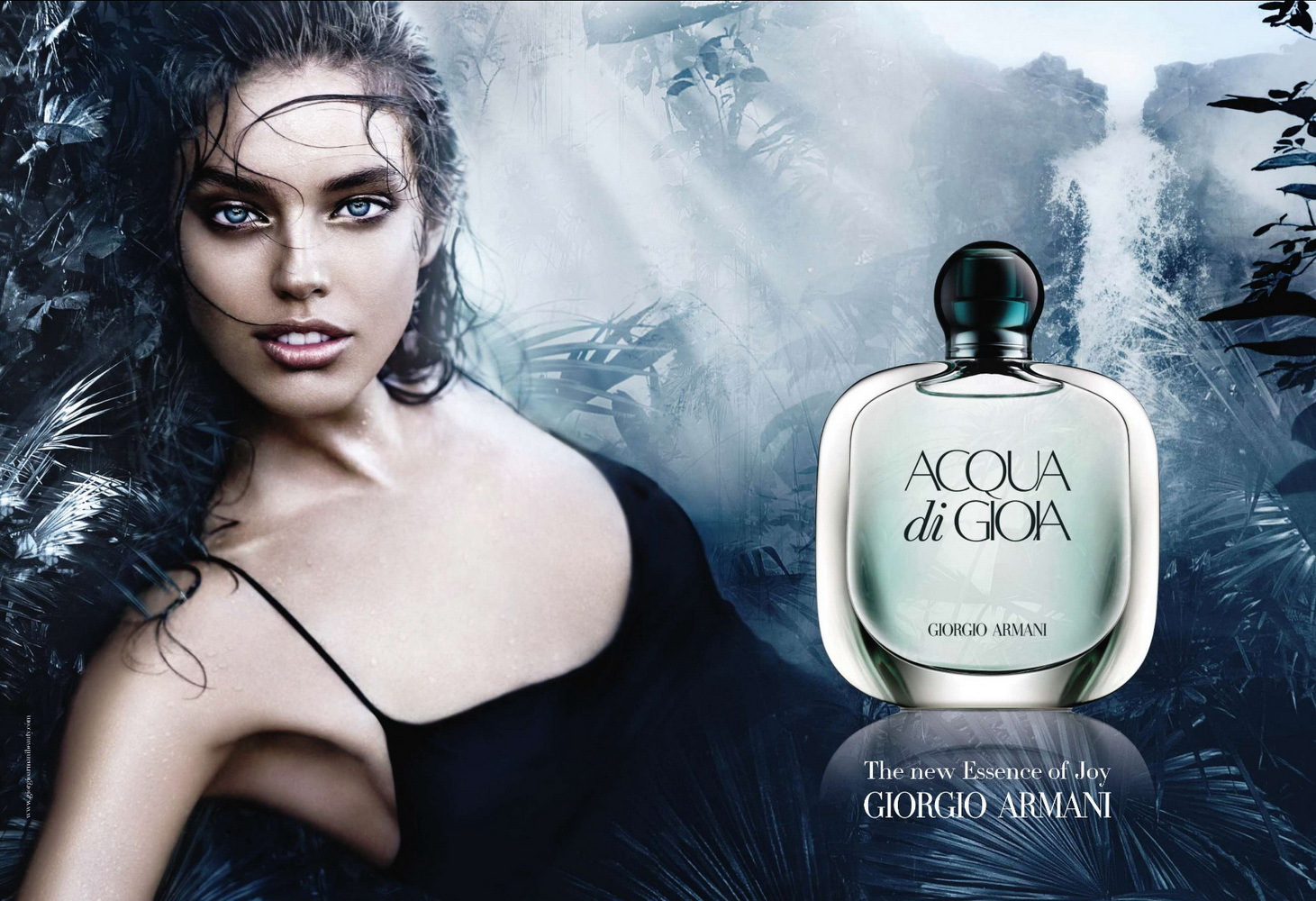 Don't expect  Acqua di Gioia to possess the aquatic, citrusy qualities of its hugely popular male counterpart, Acqua di Gio or you'll have a surprise coming your way. The only thing about Acqua di Gioia that reminds me of the beach is that it screams "Mojito" and a very sweet one at that. Now I can appreciate a refreshing mojito as much as anyone else but I just don't want to smell like I spilled one on me.
If you like sweet, fruity floral scents then you'll probably fall in love with Aqua di Gioia. According to the Armani website, "Acqua di Gioia perfume bears the signature of water rooted in the Earth, revealed by LMR Cedarwood Heart sprinkled with sensuous Brown Sugar and Labdanum, which is one of the rare plants to possess animal notes." If you are familiar with labdanum you know the it's odor can be variously described as smelling sweet, animalic, woody, ambergris, leather or musk. I am getting a musk angle here.
Acqua di Gioia has a very prominent minty vibe going on and I also smell melon and cucumber. There's also a hint of lemon as well as jasmine and peony, but this is much more of a fresh, sweet scent than a floral one. The brown sugar note is very intense so if you have mixed feelings about sweet-smelling perfumes you should probably take a pass.
The fragrance was supposedly inspired by Armani's visits to islands like Pantelleria and Antigua and is said to represent "the perfect harmony of woman with nature." It was the first fragrance in the Trilogy of Joy line. Armani's Air di Gioia and Sun di Gioia were launched in 2016.
I would definitely be ecstatically joyful if I looked anything like Emily DiDonato, the gorgeous model for this perfume. In my next life I want those eyes and lips.
SaveSave
SaveSave
SaveSave
SaveSave