The Scent of Peace is part of the Bond No. 9 perfume collection which pays homage to the city of New York. Launched in 2003, the brand's headquarters boutique is located at 9 Bond Street, in NoHo. It's dual mission starting out was to restore artistry to perfumery and mark every New York neighborhood with a scent of its own. NoHo, Bleeker Street, Harlem,  Park Avenue, Chelsea, Wall Street and Chinatown were among the first quarters of NYC to have perfumes named after them.
Bond No.9 was launched by Laurice Rahme, a former Parisian businesswoman and entrepreneur. Rahme got her start at Lancome, and then went on to become Partner and President of Operations of Annick Goutal. Following her success at Annick Goutal, Rahme joined Creed fragrances in 1995 where she became the US distributor of the brand.
To give you a little more about the lady behind the brand…
As a former distributor of Annick Goutal and Creed, Rahme had connections to top-tier stored like Bergdorf Goodman and Barneys New York. Those who have worked with her with her say that she was a force to be reckoned with and had a reputation for butting heads with store executives. Her refusing to comply with conventional practices such as contributing to her share of the advertising allowance and taking back unsold inventory burned a few bridges, including Bergdorf and Barneys.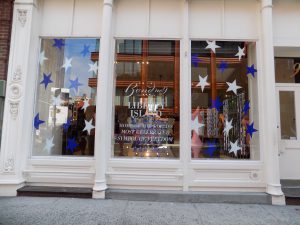 The Scent of Peace was released in 2006, just five years after the horrific attacks that rocked the world. The terrorist attacks of September 11, 2001  was the inspiration for this gently quiet and woody female fragrance. Fresh grapefruit and blueberry appear at the opening, followed by heart notes of fresh and gentle lily of the valley. The base notes are juicy and warm musk and cedar. Like some of the other Bond No.9 scents I've tried, it starts out very differently than where it ends up and the dry down is quite lovely. I didn't know what to think when I was blasted by that juicy burst of fruit initially but I LOVED IT after wearing it for a few hours. It reminds me a little of Dolce & Gabbana Light Blue in that they both smell warm and cozy yet fresh on my skin.
The nose behind the perfume is Michel Almairac, who also has created such noteworthy scents as Bottega Veneta for Women, Body by Burberry, Chloe and Dahlia Divin by Givenchy.
9/11 was a day that changed all of our lives in ways that we could never have imagined. No matter how much time goes by, we'll never forget where we were and what we were doing on that fateful morning when the news broke that the first plane had hit the World Trade Center. The Scent of Peace was marketed around the idea that the peace of any city, including New York, was dependent upon worldwide peace. Two dollars for each bottle sold during its first year was donated to UNICEF.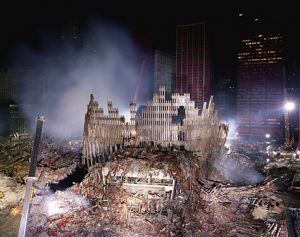 On March 19, 20015 Laurice Rahme received the coveted Peace Award by the United Nations Women for Peace Association. "Peace smells good to me," said Rahme on receiving this award. Indeed, she added, "we have bottled peace". By coincidence, The Scent of Peace was approaching it's 10 year anniversary and it had become their #1 bestselling fragrance. It seems that a lot of others like that smell too.
A dove taking flight, as the symbol of peace, is figured prominently on the bottle.
The Scent of Peace for Him was launched in 2013. It contains notes of bergamot, pineapple, juniper berries, cedar and vetiver and in my opinion smells a lot like Aventus.