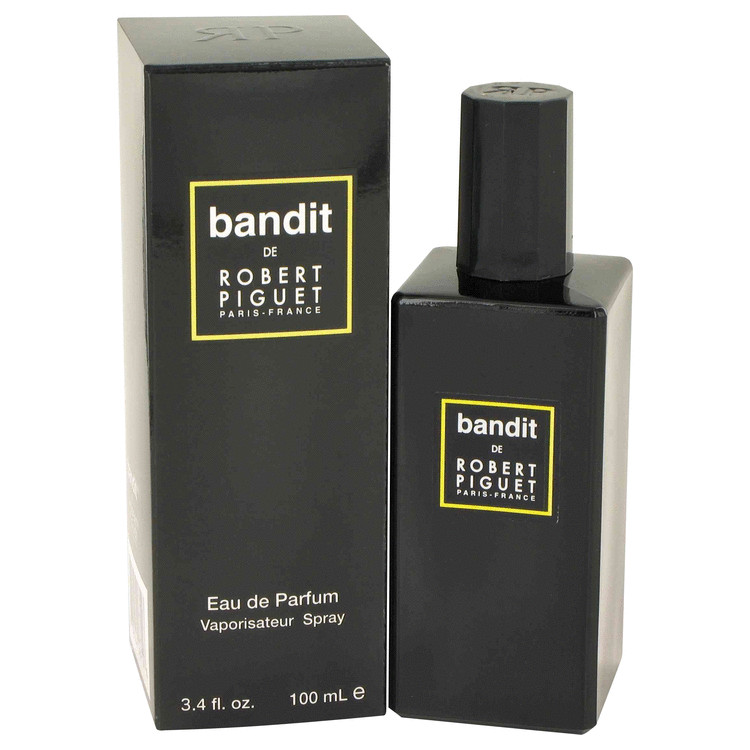 If you're looking to take a walk on the wild side, Bandit by Robert Piquet may just be the dark and daring perfume you've been searching for. The original version was created in 1944 by France's first prominent female perfumer, Germaine Cellier, who also was the nose behind the noteworthy perfume Fracas. While both Fracas and Bandit pack a punch, the two go in totally different directions. Bandit is a masculine scent with a wicked blend of spicy, smokey and floral notes mixed in with daring bitter green leather while Fracas is much more of a femme fatale concoction.
After several illustrious decades, the Robert Piguet brand was sold in 1985 to Alfin Fragrances and then sold again in 1995 to Fashion Fragrances & Cosmetics Ltd. which is its current owner.
I've only had the chance to sample latest reformulation which I've heard is a slightly watered-down version of the original and I have to say that it's anything but tame.
I really wanted to love this fragrance since it's been so highly praised and compared to Paloma Picasso which I still enjoy and used to love, but it totally blew me away in a not so good type of way. Overwhelming, funky and pungent are words that come mind. Basically it smells like a unwashed, hungover biker reeking of stale cigarettes and still wearing the pants he pissed in the night before. Bandit is simply too bitter, too loud and too harsh for me to ever consider wearing. Eek?
I really dislike the bitter scent of galbanum and just getting a whiff of it in a perfume is usually a deal-breaker for me.  Maybe galbanum is why I got turned off by Bandit from the get-go. The Robert Piguet website offers the following about Bandit:
Provocative and sultry, this chypre fragrance is an intense blend of exotic leather, wood, spice and floral notes including neroli, orange, ylang ylang, jasmine, tuberose, vetiver, oakmoss, patchouli and musk.
Top: Galbanum Ylang
Mid: Leather, Jasmine
Base: Patchouli, Oakmoss, Vetiver
Verdict: I wouldn't wear Bandit and I'm not looking forward to being around anyone wearing it. Shoot me but is there anything wrong with wanting to smell pretty?