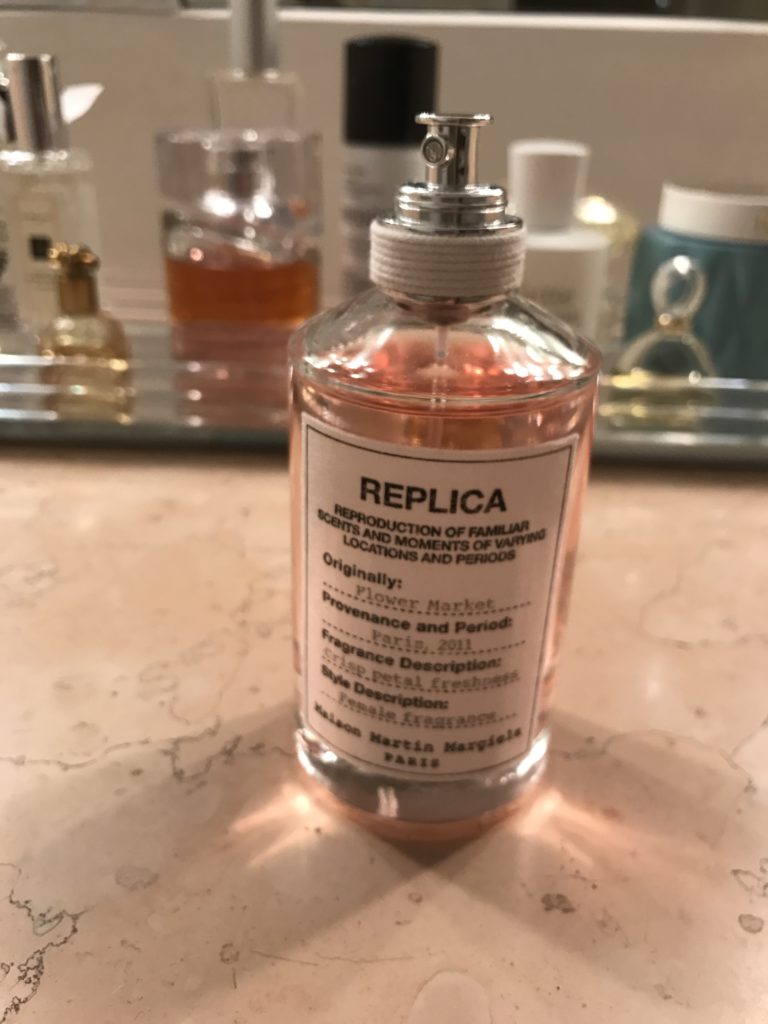 French fashion house Maison Margiela entered the world of fragrance in 2010 with the unisex fragrance (untitled). This put them solidly on the list of up and coming lines to follow.  Two years later they came out with the Replica line of fragrances, which are fragrances based on memories of specific places or events. I  love the whole concept, since for me at least, that's what fragrance is all about, the olfactory triggering of specific memories and places.  It was love at first whiff when I tried Flower Market by Maison Martin Margiela.
Although I've visited Paris and consider it one of my favorite destinations, I've never been to a flower market there. And I wasn't in Paris in 2011; I was in New York preparing to send my oldest child and only daughter off to college in California, 3,000 miles away. I was discovering exactly what "bittersweet" truly meant. She and I share many of the same preferences in fragrance and so one of my parting gifts to her was a bottle of this perfume. She loved it as much I did; she couldn't have been more excited.
Perfumistas, I know you get it. This was a special bonding moment:)
After she left on the plane, I sobbed non-stop for days but just a little spritz of this fragrance when I really needed a lift reassured me that she was alive and well and probably wearing Flower Market.
We wore it on her graduation (I layered it on top of my beloved Kai perfume oil). It was over 100 degrees in LA that day; we were wilting away but putting on our best faces 🙂 I crashed later that night and slept for 10 1/2 hours.
So what is it that I love most about Flower Market?
It's so totally me. I've never been one to be drawn to dramatic, complicated fragrances and for me this is a perfect soft and gentle floral with a very clean and gorgeous aura.
I have a number of friends who are highly sensitive to perfume (aka scent allergies) and they are happily enjoying it with the exception of one who will never (ever) find a fragrance that won't set her off I'm convinced.
The notes are: crushed leaves, freesia, jasmine, tuberose, rose, peach, cedarwood and oak moss.
I also love to layer my fragrances and this one is my go-to for that:)