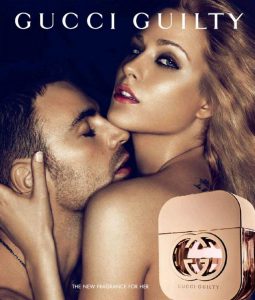 When Gucci introduced it's new perfume Gucci Guilty EDT Spray for Women in 2010 it was promoted as a fragrance for a "21st Century beauty", one who is "young, audacious, discerning…sexy and slightly dangerous". The face of the fragrance was singer and actress Rachel Evan Wood who produced a steamy ad campaign alongside Chris Evans.
So here is what this fragrance designed for glamorous, sexy girls who like to party and enjoy themselves smells like: Top notes of mandarin, pink pepper and bergamot followed by heart notes of geranium, lilac, peach, black currant and jasmine. The drydown contains notes of patchouli, amber, vanilla and white musk.
Even though the advertising hype and name would lead you to assume that this would be a sexy fragrance, I actually find it to be quite tame. I detect nothing dangerous or thrill-seeking about it; I could see this as a fragrance that could easily be worn to the office without raising an eyebrow. It smells more innocent than anything.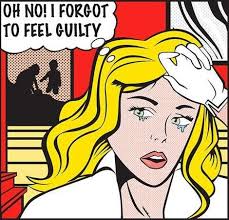 I consider Gucci Guilty to be a perfect autumn or winter scent since it's more of a warm fragrance with heavier notes.
Overall it's kind of underwhelming. The pink pepper is about as "dangerous" as things get. This might have been better named "Gilty" after the eye-catching bottle.