Last week while driving down to LAX from Santa Barbara I had a couple of hours to kill and decided that I had just enough time to stop into Beautyhabit, a top fragrance and beauty boutique  located in Westlake Village, CA. I've been shopping on their online store for years and love their selection of niche fragrances but being in New York it's a little out of the way to drop in.
For some reason I was expecting a fragrance boutique but walked into a virtual warehouse of perfume and beauty products. It was a breathtaking display of shelf upon shelf of goodies that were just waiting to get shipped  out to their eager beneficiaries. I wasn't sure at first if I had entered through the right door and was about to be redirected to the actual store.
After a few minutes I was greeted by an employee who assured me that this was indeed the store and sent me to their fragrance testing area which was in the back. Duh, I told myself, this is California where everything is so much more laid back. Not exactly Bergdorf Goodman where all eyes are on you offering expert help in the most gracious way but nevertheless pressuring you to buy, buy buy.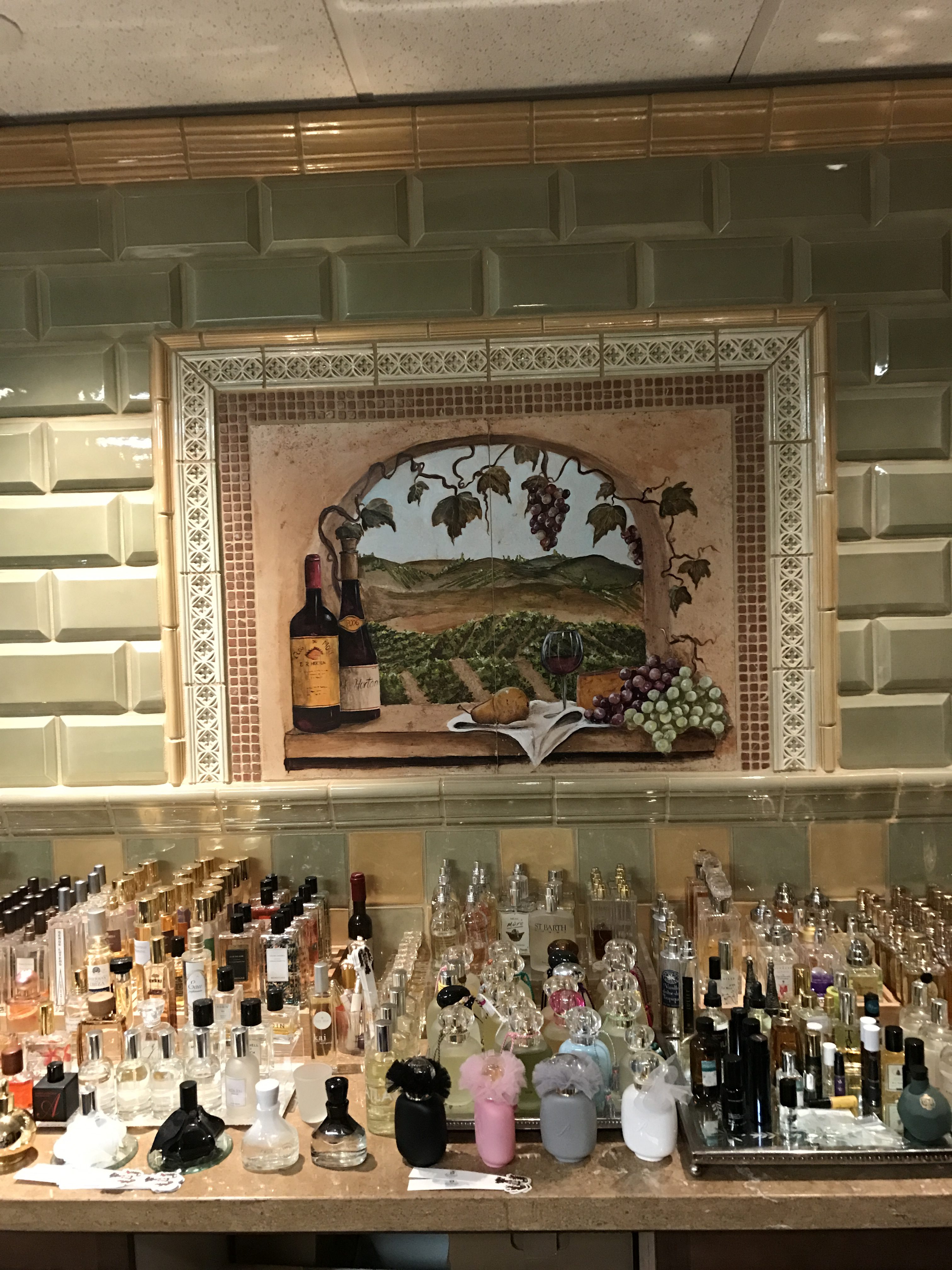 I quickly bonded with Sam, a sweet and friendly young soul who encouraged me to take all of the time I needed to find something I liked. No pressure whatsoever. But since the store was virtually empty and I had Sam all to myself, I asked her to make some recommendations based on my personal preferences. I told her that I was especially interested in newer brands that hadn't quite hit the mainstream market yet.
Rosie Jane was one of the tops on her list. I liked all four of the Rosie Jane fragrances – Leila Lou, Rosie, Tilly and James – but it was James that I knew that I had to leave with…
I've always been a sucker for gardenia perfumes done right. James is a truly unique take on gardenia. Made with an intoxicating blend of essential oils and notes of fig, amber and gardenia, it left me feeling totally feminine, warm and grounded.
Apparently Birchbox and Anthropology  have discovered the Rosie Jane brand too so I'm sure it'll be gaining in popularity.