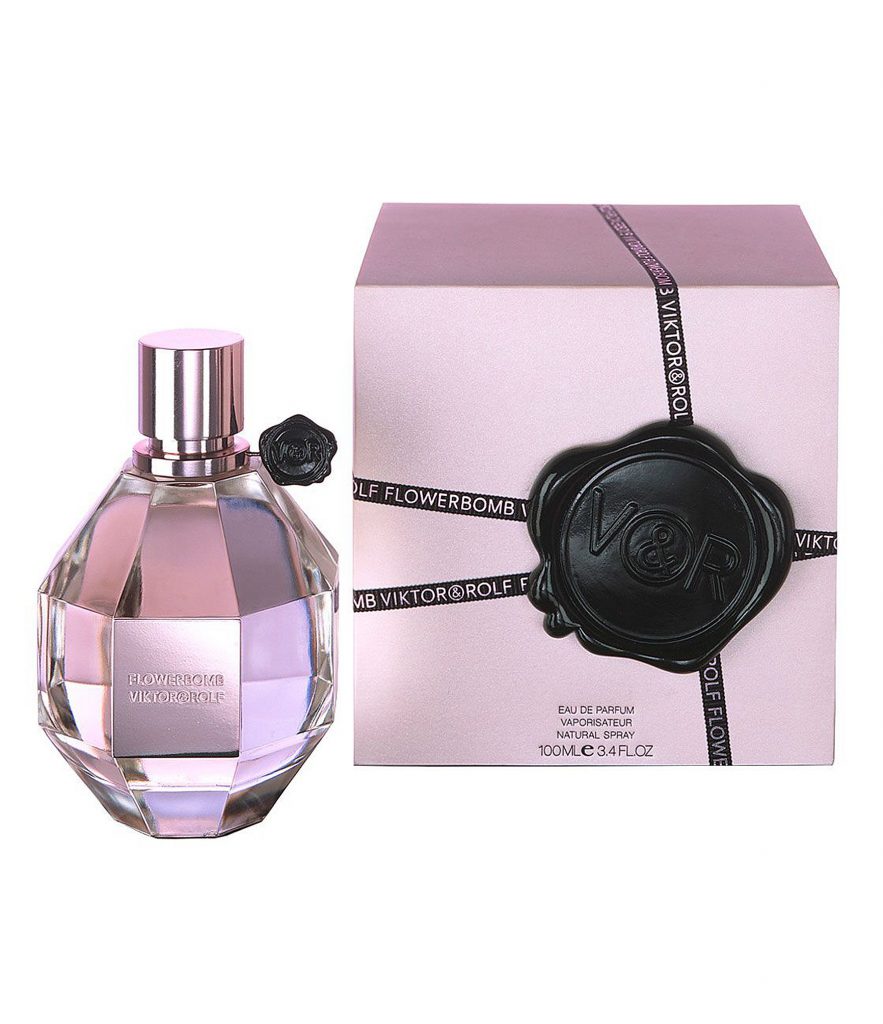 I'm a huge fan of  great floral fragrances and somehow mistakenly expected this to be a big white floral. This isn't what I'd foolishly hoped it to be and actually makes my short list of really, really hideous scents. If you want to walk around smelling like a bomb of marshmallow and sickeningly sweet fruit  has gone off all over you, don't pass this one up!
The first time I smelled this I really had to struggle to connect with any floral notes at all. The floral notes that it claims to have are bergamot, freesia, jasmine, orange blossom, orchid and rose. It also has notes of tea, amber, musk and patchouli. It must the patchouli that killed all the pretty floral notes, overpowering them in its quest to dominate. Don't get me wrong. I like patchouli. It's just that too many perfumers don't know how to use it sparingly and it ends up being HORRIBLY wrong.
The Viktor & Rolf website state: "When working on Flowerbomb fragrance, Viktor & Rolf  wanted to create something new. They dreamt of a fragrance that had the power to spread a positive message.  A profusion of flowers as a weapon to bombard the world with beauty and fantasy and to transform the negative into positive." Sephora describes it: "This floral explosion releases a profusion of flowers that has the power to make everything seem more positive. Magically evocative notes immediately awaken your deepest senses, giving you the impression of living life in your own secret garden, away from reality. Sambac jasmin, centifolia rose, cattleya orchid, and ballerina freesia bloom on a base of patchouli".
Flowerbomb isn't really a floral perfume at all. It's definitely a gourmand. It should have been named Sugarbomb. Best worn on teenage girls who love candy. But since it's expensive it will need to be purchased by their mommies or daddies. A 1.7 oz. bottle is around $115.00 and a 3.4 oz. bottle is around $165. It can be purchased practically anywhere that sells fragrance.