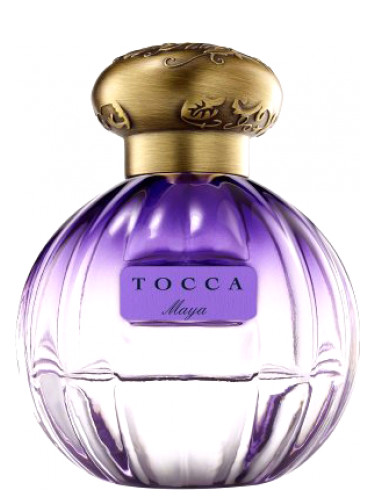 The Tocca website gives us the following on their 2018 perfume:
Distinctive and confident, Maya exudes strength of character with a rare joining of Wild Iris, Sweet Violet Leaf and Blackcurrant. Daring is cocooned in elegance as Rose Damascena and Jasmine are wrapped with Patchouli Heart and Oakmoss, creating the ultimate expression of thoughtfulness and beauty.
I'm a fan of many Tocca perfumes, and especially enjoy Florence which I wrote about here, but I'm can't be gushing with praise for Maya. It smells to me a whole lot like La Vie Est Belle but with a too-heavy dose of patchouli. I'm not normally drawn to chypre scents and can usually tolerate them best on the coldest days of winter, so I'm not too surprised Maya had this effect on me when I sampled it on a  90 degree super-humid day. It probably wasn't the best time to give Maya a whirl.
Patchouli fragrances can be tricky for me. They usually remind me of a Catholic Church which isn't the scent I seek out.
I think I might enjoy this scent as a candle but there are so many amazing candle scents out there it wouldn't be a top pick.
The bottle is inspired by the beauty of antique crystal and the whimsical shape of Cinderella's pumpkin carriage. The decorated bottle is hand finished and the brand motto "Love yourself" is a hidden message.