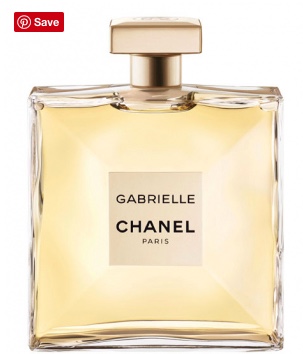 Just last week Chanel threw a pre-launch party in Paris celebrating its first major fragrance since Chance in 2002. Although the fragrance will not be available for sale until next month – August 18th to be exact – the latest scent by the iconic House of Chanel has created quite a buzz.
The venue was the Palais de Tokyo, one of Paris' most famous contemporary exhibition spaces. The face of the fragrance, Kristin Stewart, and DJ for the evening, Pharrell Williams, led the guests on a high-tech fragrance journey into the life of Gabrielle, better known as Coco. All in attendance were welcomed on a sensorial labyrinth with 3-D images of the elegant bottle and wafts of jasmine, orange blossom, ylang-ylang and tuberose -rumored to be the fragrance's four key white flowers -filling the air.
A video called "Gabrielle, The Quest for Freedom" was on constant repeat through the night and contained catchy phrases such as: "Choose your destiny even if you have to reinvent your path"  and "If you were born without wings don't do anything to stop them from growing".
Gabrielle was created by Olivier Polge, who was of course at the party along with his father Jacques, the nose behind Chanel's most recent best-seller, Chance. Apparently Olivier has revealed that Chanel's newest scent can be described as an "abstract floral" that manages to be both modern and airy while still being recognizable as a Chanel fragrance. The perfume's opening is said to contain fresh citrus and black currant notes and the base exudes warm and woody notes.
Olivier Polge explains the inspiration as: "I chose these ingredients because they are part of our vocabulary. I think these ingredients must express something very true to her taste and her personality. Gabrielle is a very floral scent. It's floral, solar, luminous and it's also very feminine. when I created the fragrance, I didn't know how it would be used. I like to think that people will make something very personal out of it." (Prestige)
The bottle was designed by Sylvie Legastelois, Chanel's head of packaging and graphic design. A close look at the bottle shows that it's far from ordinary. Features of the cutting edge design, which took over five years to perfect, include the use of fine transparent glass and an almost invisible pump made from a unique raw material. Says Legastelois: "The design is simple. This use of fine glass takes a completely different direction from the other bottles that you see on the market, because heavy glass and the weight of the bottle is often associated with luxury. I wanted something really light. So you can imagine that we at Chanel took the time to test it and make sure that it's solid." (via)
I haven't been able to get my nose on Gabrielle yet – despite my best efforts to snag a sneak peek – so  I've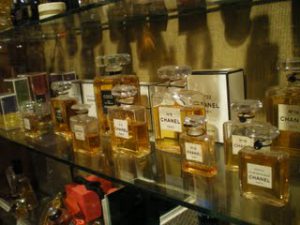 been trying to envision what she will smell like. I'm imagining Gabrielle might bear some resemblance to the sophisticated Chanel No. 5 – minus the aldehyde –  or Chanel No.22, but fresher and warmer. It'll definitely be nothing like Chance since they'll want to go in a different direction. Supposedly Coco's favorite scent was Chanel No. 19, which was named partly after her birthday of August 19, but I doubt that Gabrielle will have much in common with that delicious iris scent either.
I've heard through the Fragrantica grapevine that Chanel's newest scent is supposedly similar to the elusive Fleur de Chanel which was launched in 1998 and was created by Jacques Polge. I've heard that Fleur de Chanel smells amazing, but costs over $100 for a pre-owned, half empty bottle on ebay so I'm not going down that road.
I have high hopes that Gabrielle will be a good if not great new perfume. It's been a long wait for something new from Chanel. Check back later for my personal take on it. In the meantime, I hope you are enjoying a relaxing and fragrant summer!
Until the next time,

8/18 Update: Gabrielle will not be available for sale in the US until September 2017. Stay tuned:)
9/3 Update: Sorry Perfumistas, but I must report that I wasn't impressed with Chanel's newest creation. Despite its hyped up ad campaign, Gabrielle smells uninspired and not at all special. Very ordinary and that sharp grapefruit note is offensive. I'm sure Coco wouldn't be caught dead wearing this! I can hear her turning over in her grave.