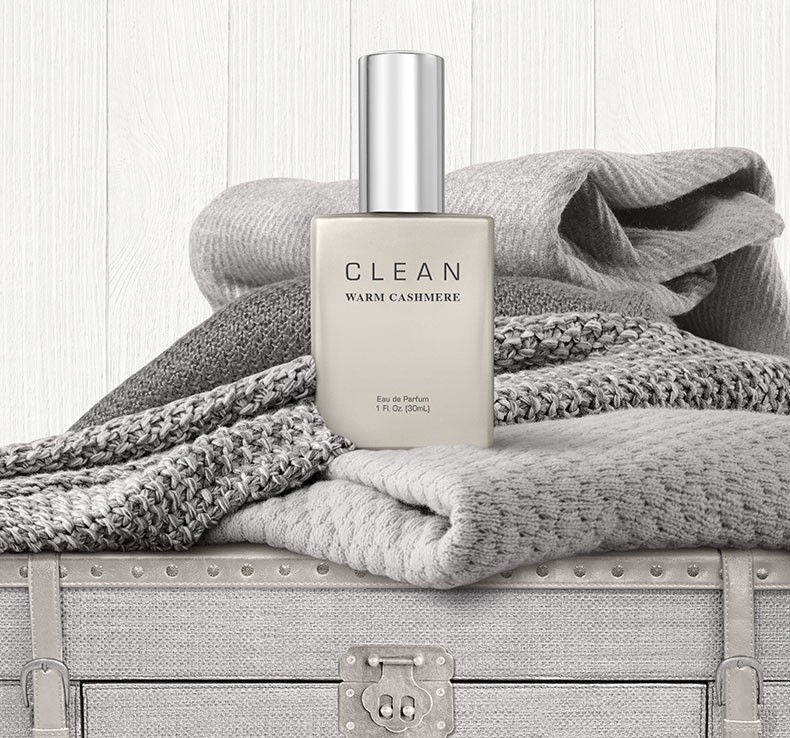 I'm a big fan of cozy fragrances as we enter the below freezing temperatures and Warm Cashmere by CLEAN is my newest obsession. If you're familiar with CLEAN perfumes you already know that minimalistic high quality scents are the brands MO. Just released in 2017, Warm Cashmere is their newest addition. What I love most about it is that it manages to smell light yet full-bodied and warm yet fresh.
Liking it as much as I do was a surprise in fact since it's far more fruity and woody than floral. It's actually the type of perfume I generally stay away.
According to the company website:
Channeling our favorite moments of fall –  CLEAN Warm Cashmere will make you feel one step closer to your own idea of comforting bliss. With the smoothness of fig mixed with sweet crispness of cassis, this sensual blend will bring you a modernized fresh and warm scent, wherever you spray it.
Top Notes: Bergamot, Blood Orange, Cassis
Mid Notes: African Orchid, Orris
Base Notes: Haitian Vetiver, Cedarwood, Musk
I also really liked CLEAN's fragrance which was released a couple of years earlier, Clean Cashmere, but Warm Cashmere smells nothing like it. Interestingly though, they are both the only CLEAN fragrances I've tried that don't come off as clean and fresh.
Although all of the fragrances in the CLEAN line are unisex, Warm Cashmere is one that truly smells androgynous.  It's kind of earthy and spicy but also manages to smell sheer. If your coziest sweater and fireplace had a love child this is what it might smell like. It definitely evokes a mood of comfort and warmth.
I can see this best worn by spraying on a favorite scarf or sweater before venturing out on a wintery day or spritzing on flannel sheets for a lazy Sunday morning sleepathon.