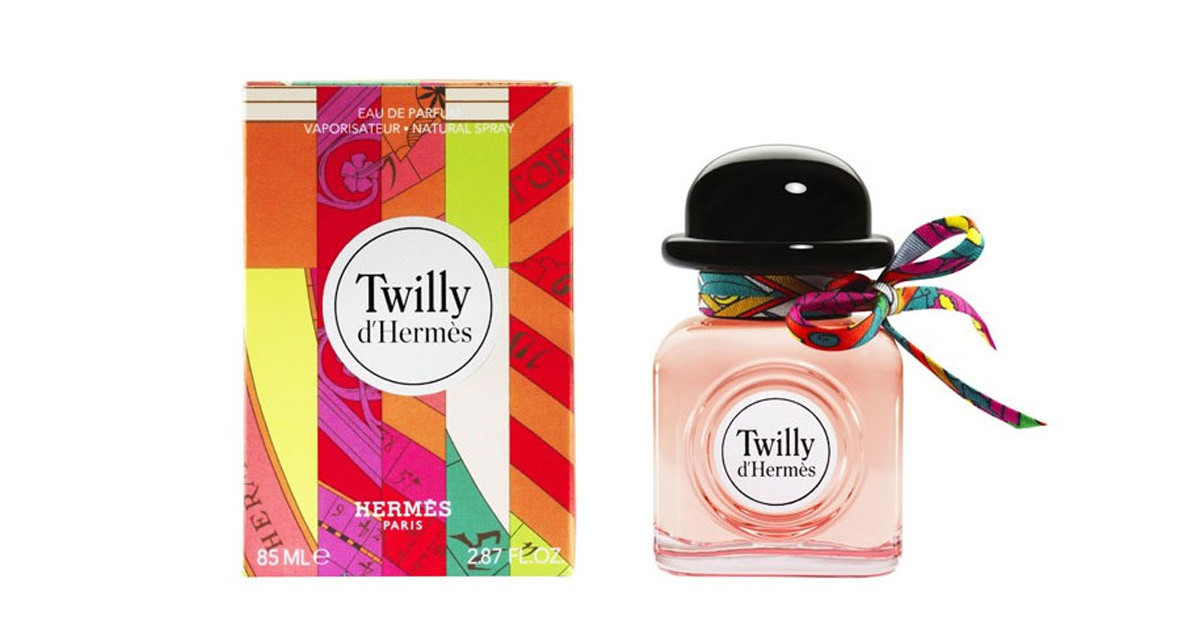 Twilly by Hermès is a gorgeous white floral that will make believers out of those who loathe such scents. Inspired by the iconic and colorful narrow silk scarves that Hermés has made famous, Twilly is a youthful and lively but not at all ordinary scent.
Twilly opens enthusiastically with ginger and citrus but heady tuberose and otherworldly jasmine combined with bitter orange to take it to another level. It leaves its zingy beginnings to develop into a rich and harmonious green floral scent. There's something of a retro chic quality about it which I adore.
I was so impressed earlier in the year with Hermès Un Jardin Sur Le Nil that in my mind I was hoping that it would be something along the same lines but while it's definitely green it has a wonderful white floral and powdery quality that exceeded my expectations.
Twilly manages to be both ladylike and bold and the ginger is what really makes it a standout. It's chic and elegant but has a seriously flirty side. Classy, sweet and badass all at once isn't something often found in a fragrance, especially not in a designer one.
Since I've been wearing my samples I've gotten random compliments left and right from both sexes. It has been a while since this has happened so it Twilly and I obviously have good chemistry ?
While I've yet to purchase a full bottle of Twilly I've enjoyed my samples enormously and this will go on my list of bottles to purchase or (please please) gifted to me. Friends and family members I hope you are reading this!