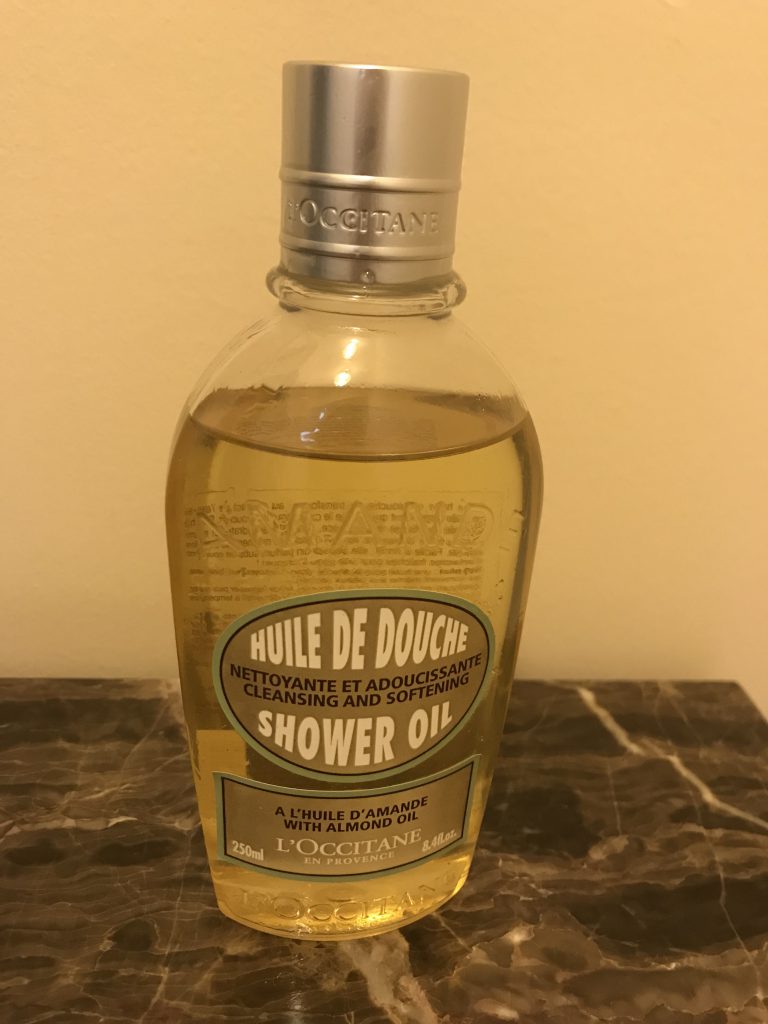 L'Occitane Almond Shower Oil is my latest extra-pampering crush. In addition to being a clever little multitasker, this has an amazing sweet almond smell that will make you want to eat it and will leave your entire body very happy after you step out of the shower.
I'll admit that the idea of applying oil in the shower sounded a little weird at first.  The trick here is that L'Occitane's shower oil transforms into a lavish, softening foam that leaves a satin-like softness to your skin after you've washed it off. I have no clue how this happens but it really does lather up?
It is also wonderful for shaving your legs too. Buh bye boring shaving creams which never seem to work for me anyways and adios to razor burns, nicks and rashes. In fact, after using this product, I can't stop touching my freshly shaved legs. Which undoubtedly is a very entertaining visual for any passers-by.
This bad boy absorbs quickly and doesn't feel slick or greasy. It adds an extremely subtle sheen to the skin which fades after about a half hour or so. You're left with just supple-looking gorgeous skin after that. No worries about looking like a muscle mama or a body wrestler.
L'Occitane also makes a wonderfully hydrating body cream with the same scent I sometimes use after the shower if my skin is feeling exceptionally dry. Most of the time though I don't even need it. I can usually get by sans moisturizer if I use the shower cream.
Almond oil is naturally rich in omega 6 fatty acids which help to soften the skin. L'Occitane almonds are sourced from a very special region in Haute Provence, where some of the most delicious and nutritious almonds grow. L'Occitane supports the sustainability of almond trees in the region, which are a staple in the beauty of the Provencal landscape.
L'Occitane Almond Shower Oil is truly the key to a blissful shower?