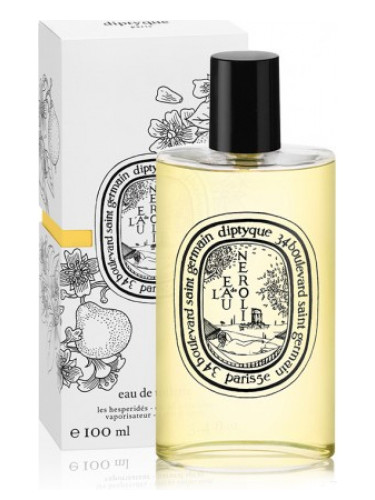 If you love NEROLI and might possibly be addicted to neroli hands up. My hand is definitely up and I'm hoping to find other discoveries soon that I love as much as this one ?
L'Eau de Neroli by Diptyque was launched in 2008  and is a delightfully zesty citrus and fresh scent that will make you want to sniff yourself repeatedly while wearing it. It's about as unisex as they come – a perfect balance of masculine and feminine accords – and will leave you smelling fresh and bright all day.
In a nutshell, L'Eau de Neroli is an amazing neroli soliflore that contains notes of citrus, honey and musk. There is a very juicy, herbal bergamot that you smell early on and also a lovely honeycomb and orange blossom that kind of dances around the ever-present neroli. It lends a citrusy yet almost breakfast cereal quality which sounds kind of weird but isn't. You'll understand once you try it.
Those who adore neroli fragrances already know this but neroli is made from the blossoms of the bitter orange tree and is often described as smelling sweet, honeyed and a little metallic. I love how the  orange blossom, which is sweeter, warmer and more floral than neroli, balances and softens the green and spicy characteristics of neroli. 
After you've been wearing L'Eau de Neroli for awhile, it settles in a very comforting and gentle white musk base with a touch of woods.
From Luckyscent:
A cologne in the classic style, evoking a sparkling summer afternoon at a villa in the Mediterranean – all blue skies, fresh air and citrus groves. It opens with a bright and sparkling blend of petitgrain, bergamot and lemony verbena, and then an elegant floral heart develops featuring orange blossoms and neroli with an unexpected aromatic twist – tarragon. Classic, elegant and clean, the citrus and neroli rests on a traditional musk and cedar base, with a hint of creaminess from beeswax. Sensual and subtle – a classic fresh cologne.