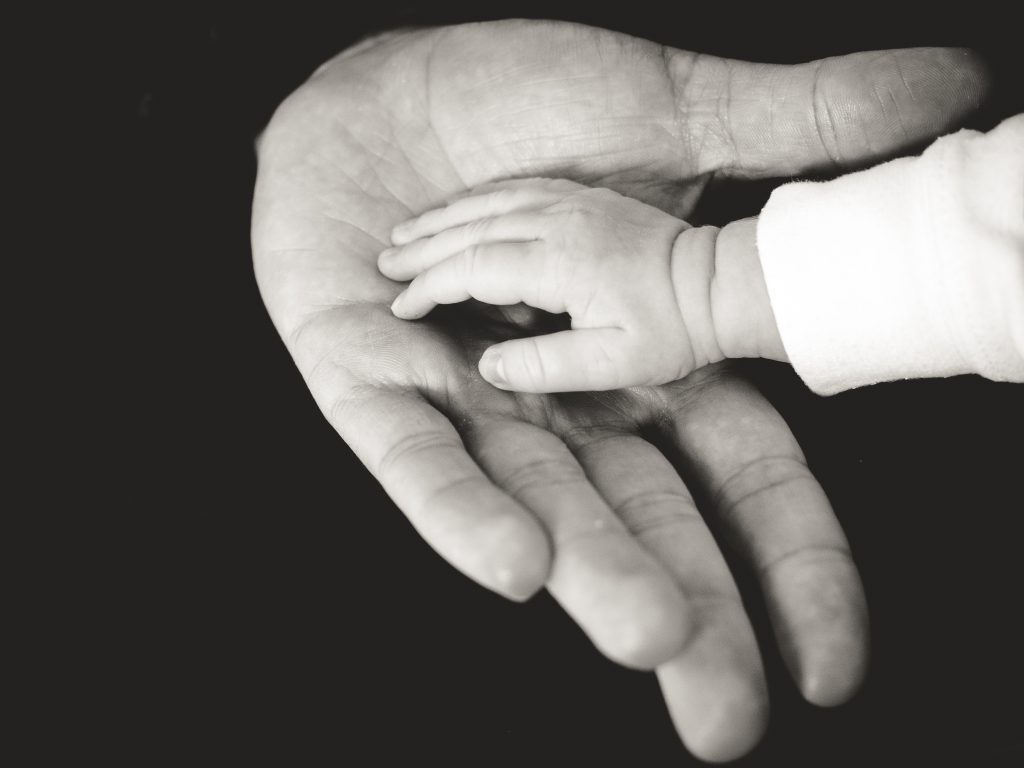 Make dad a happy guy this Father's Day by treating him to an amazing new fragrance that will last all year. Whether he's a sports fanatic, a frequent flier, an intellectual or someone who buys size DD breast implants for his newest wife, men all love to smell good and we love it too!
I've rounded up the top colognes for men of all ages. There's something for every budget  to put a smile on his face and a spring in his step.
IF DAD GOES FOR WOODY SCENTS:
PACO RABANNE 1 MILLION INTENSE – A cult favorite, 1 Million Intense has been very popular with those who gravitate towards musky, woody fragrances. Surprisingly, Intense is a lot more subtle and wearable than the original 1 Million. Notes of blood mandarin, cardamom, black pepper and saffron paired with neroli, rose and cinnamon give it a brisk opening, while white leather, orris root, patchouli and sandalwood give depth to the composition. A 3.4 oz bottle is around $65.
DSQUARED2 HE WOOD ROCKY MOUNTAIN WOOD –This masculine fragrance contains wood, incense, amber and musk notes that blend with violet, lily and white pepper to create a captivating and rugged scent. Perfect for the outdoorsman. A 3.4 oz. bottle is around $45.
IF DAD GOES FOR ORIENTAL SCENTS:
LE LABO LABDANUM 18 – Spicy and musky notes mix with animalic notes of castoreum and civet and finish with a delicate blend of vanilla and leather. This packs a serious punch but somehow manages to smell comforting. Complex and addictive. A 100 ml bottle is around $230.
DIPTYQUE EAU LENTE – Eau Lente, which means "slow water" in French, can best be described as a libertine masculine scent. Its primary ingredient is opoponax, one of the oldest ingredients in the world and was used by the Egyptians. Also contains notes of spices, cinnamon and cloves but it's the irresistible vanilla notes that steal the show. A  ml bottle is around $130.
BVULGARI MAN – A fragrance of unadorned elegance, this scent is an oriental/woody fragrance. Bulgaria Man balances fresh, vibrant notes of citrus and bergamot with warmer woody accords. Other notes include lotus, violet leaf, white pear, vetiver, amber, benzoin, cypriol, musk, tonka bean and white honey. Masculine and uncomplicated. A 3.4 oz bottle is around $85.
IF DAD GOES FOR CITRUS SCENTS:
HERMES TERRE D'HERMES – Described by Hermes as "an alchemic journey through the elements: earth, air and water. A woody, vegetal, and mineral eau de toilette." In other words, this is an olfactory journey and so get ready for the ride. It starts out with bright orange and zesty grapefruit before traveling to pepper, patchouli and fresh spices and concludes with vetiver and cedarwood. A 3.3 oz bottle is around $70.
BYREDO MISTER MARVELOUS – Inspired by world renowned Dutch hair stylist Christian Houtenbos, the fragrance is meant to embody the wonderful, the exquisite and the strange. States the Byredo website description: "When things are a little off kilter, a little twisted turned in shape, they become that much more interesting." MM manages to be clean and dark at the same time and contains notes of Mandarin leaves, neroli flower, bamboo, green lavender, black amber and white cedarwood. A 50 ml bottle is around $180.
GIORGIO ARMANI ACQUA DI GIO -Vibrant, vigorous and unconsciously sexy, this has been a bestseller for years. The mix of bergamot, neroli, and rosemary sends a vibe of clean and just-shaved skin before marine and patchouli notes add the muscle. Other notes are green tangerine, rock rose, jasmine and persimmon. Hard to resist leaning in closer to anyone wearing this! A 50 ml bottle is around $70.
IF DAD GOES FOR FLORAL SCENTS:
DIOR HOMME– Unquestionably masculine strikes an unusual  marriage with the floral note of iris, not commonly used in men's perfumery. The other notes which complete this sexy and luxurious scent are lavender, sage, bergamot, amber, cacao, cardamom, patchouli, leather and Tahitian vanilla. A 2.5 oz bottle is around $90.
TOM FORD CAFE ROSE–

The specific description of Cafe Rose is "Enticing. Exotic. Seductive. Cafe Rose descends into a hidden labyrinth, where roses' fine breeding gives way to darker pleasures." The listed notes are saffron, black pepper and May rose, Turkish rose, Bulgarian rose, coffee, incense, sandalwood and patchouli. Despite everything going on the main notes are rose and coffee. A 50 ml bottle is around $225.
VERSACE DREAMER – Dreamer starts out with herbal notes and turns into something smelling faintly like a gin and tonic. Sounds weird but smells wonderful. Notes are Clary sage, lavender, mandarin, geranium, rose, tobacco, cedar and tonka bean. Romantic souls will appreciate this. A 3.4 oz. bottle is around $30.
IF DAD GOES FOR AQUATIC SCENTS:
JAMES HEELEY SEL MARINE – Deliciously breezy and refreshing, Sel Marine perfectly captures an early summer's day spent at a secluded cove without any distractions. A fleeting note of lemon at the opening is overtaken by a gentle wind carrying hints of woods from the sea cliffs. Also present are notes of sea salt, vetiver, bergamot and seaweed. A 100 ml. bottle is around $180.
BVULGARI AQVA MARINE POUR HOME – The product write-up on Bvulgari's website states: "Aquatic, noble and masculine, AQVA Pour Homme Eau de Toilette evokes the power and beauty of the sea. The perfection of a spherical flask. Aquatic blue and green merging together, capturing light, creating deep reflections." Notes are mandarin, petit grain, lavender, sea weed, amber and woody notes. A sexy combination that reminds me a little of Armani Acqua di Gio in stereo. A 1.7 oz bottle is around $50.
SALVATORE FERRAGAMO ACQUA ESSENZIALE – Airy and Mediterranean notes mix with woody accords for a fresh and contemporary fragrance. Notes are mint, lemon leaf, geranium, rosemary, lavender, sea notes, patchouli, vetiver, musk and labdanum.  A 50 ml bottle is around $60.
IF DAD GOES FOR LEATHER SCENTS:
JOHN VARATOS FOR MEN – A sweet and sexy fragrance that is a cozy blend of leather, fig and plum which mixes brilliantly with suede notes, pepper, clary sage, cinnamon and amber. Great for a boost of confidence if Dad's single and looking since it gets high votes from the ladies. A 2.5 oz bottle is around $70.
ARMANI CODE – Code smells like a sensuous mix of  leather, black licorice and tobacco to me. Notes listed are fresh lemon, bergamot, orange tree blossom, guaiac wood and tonka bean. Not to be confused with Armani Code Profumo which is warm and sweet. A 1.7 oz bottle is around $70.
CHRISTIAN DIOR LEATHER OUD – Plenty of new scents feature oud, the expensive wood resin derived from agarwood, but Leather Oud pairs this beautiful, rich note with a velvety leather accord. Other notes included are cardamom, clove, birch, labdanum, cedarwood, vetiver and civet. Designed to bring out the animal in him so watch out! A 4.25 bottle is around $210.
IF DAD GOES FOR TOBACCO SCENTS:
ETAT LIBRE D'ORANGE JASMIN ET CIGARETTE – Jasmine, sweetened by apricot and tonka bean, lend a honeyed quality to tobacco, cedar and amber notes. Other notes listed include hay, turmeric and musk. A shining tribute to the power of contrasts. A 50 ml bottle is around $90.
TOM FORD TOBACCO VANILLE – This stunning fragrance is one of Tom Ford's Private Blends and will be adored by the gourmand fragrance lover who wants to stand out. A marzipan-like chewiness coming from vanilla, cocoa and dried fruit notes blends with mellow tobacco notes, resulting in a truly addictive scent. Really yummy. A 50 ml bottle is around $225.
MOLINARD HABANITA – Coming from the Grasse fragrance house Molinard, Habanita is a legend amongst fragrance aficionados. Although tobacco notes aren't among those listed, I cast my vote that this smells incredibly like talcum-powder tobacco paper. Notes listed are orange blossom, raspberry, peach, bergamot, lilac, orris root, jasmine, rose, leather, amber musk, benzoin, vanilla, oak moss and cedar. PS don't tell him it's for women; it was created before the term "unisex" was invented.  A 2.5 oz bottle is around $40.
I hope I haven't left you overwhelmed with all of these options. If you're still undecided and none of these sound like a match for dad, check out my previous post Best Father's Day Gifts 2016 and maybe you'll find something there 🙂
Until the next time,