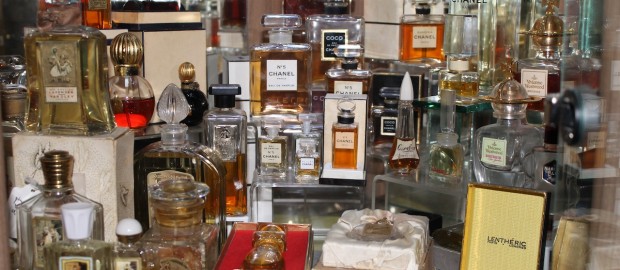 Earlier on in the month, I posted Going Retro: The Allure Of Vintage Perfumes when I talked about the appeal of what some might call the "old stuff" that is vintage perfumery.
For me, when it comes to vintage scents, old is gold. You don't have to wonder why my favorite vintage perfumes are still very much around and why so many people are scouring the internet for them. Once you've actually tried them you know why they are still head turners.
Vintage perfumes have some of the most long lasting and unique mixes that are a collector and enthusiast's dream. They are tied to old memories, luxury and opulence from a time past. That said, it can be quite difficult to find originals or for a beginner to know how to navigate.
To begin investigating and investing in vintage perfumes, it is important to research them and know where to start. Most of them are expensive and as such, you need to ensure that you know what you're getting. If you manage to locate the genuine article you'll love it and cherish the find.
In today's post, I am going to be reviewing some of my picks of top vintage perfumes to help other perfuministas in the vintage search.
                                               Chanel No.5 (1921)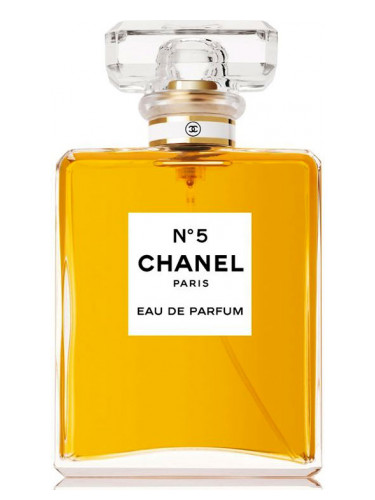 I've reviewed this fragrance on my site before and you can check out my comprehensive review here for a fuller story on why this is a timeless classic as I called it there.
I stand by my earlier statement that this should be on everyone's bucket list of perfumes because it really is masterpiece. Gabrielle "Coco" Chanel was really on to something when she requested that Ernest Beaux, her perfumer, create this scent in 1921. It was one of the very first perfumes to be launched by a designer and the first from Coco Chanel but almost a century later, this scent is still highly sought after.
The current version which has been reformulated a number of times continues to be a top seller. Chanel No. 5 is one of those perfumes that lives up to the hype. The original is a stunning floral-aldehydic scent incorporating a bouquet of flowers including iris, lily of the valley, jasmine and neroli. Amber, vanilla, sandalwood, vetiver, patchouli, musk and civet brilliantly add depth to the sparkly first impression as it dries down.
With no less than eighty ingredients in its mix, the fragrance is regarded as a groundbreaking revolution. Till today, it is still a symbol of luxury and affluence. It was designed as a modern fragrance for its time, perfected by Ernest Beaux over several months, a formula which has since undergone little change over time despite the changing bottles, advertising and marketing.
The scent broke the traditional idea at the time that respectable women stuck to pure fragrances from the essence of single garden flowers while the sexually provocative women wore heavier, more provocative scents. This scent heralded a new dawn for perfumery, tailored to the flappers of the 1920s who were breaking out of what was considered acceptable behavior for women.
So you see, while this is an elegant and excellent perfume, it is definitely more than just that. It is an undisputed classic and it is the stuff of legend.
                                        Guerlain Shalimar (1925)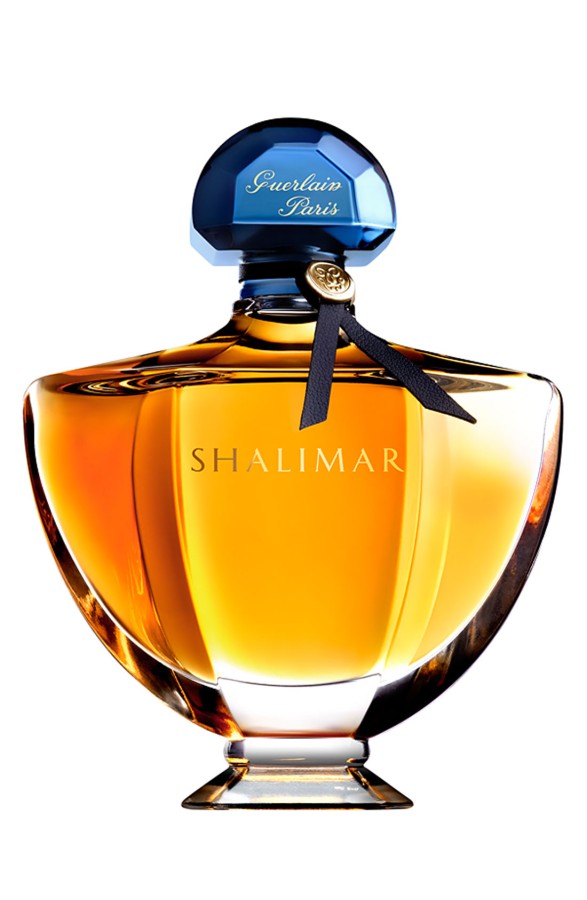 My previous review of this perfume highlighted that a Google search for the best perfumes of all time will throw up lists that all have this perfume. Shalimar was created shortly after Chanel No.5 and has survived, like Chanel No. 5 for what is almost a century. That alone should indicate that there is something special about this scent being carried on through the generations and making it very much still in high demand.
This is a scent inspired by a love story in India of Emperor Shah Jahan and his favourite wife, Princess Mumtaz Mahal for whom he had the Gardens of Shalimar built as well as dedicated the famous Taj Mahal, one of the seven wonders of the world. A scent inspired by a love like that surely adds to its iconic status.
Shalimar is composed of flowery, sweet and powdery hints including iris, rose and jasmine, infusions of bergamot and freshness as well as balmy notes, and tonka bean. An oriental fragrance inspired by passionate love, this fragrance is embodies  sensuality and hints at the forbidden.
It's easy to see why this is a vintage perfume lasting through the ages – a tribute to eternal and legendary love that carries an undeniable magic.
                                       Robert Piguet Fracas (1948)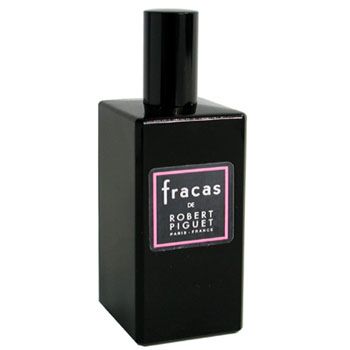 Fracas is an intoxicating Parisian style perfume launched in 1948 although it was reissued in 1998 to become something lesser than the original. Glamorous, comfortable, modern and provocative are the best words to describe it. Fracas was created on the tuberose concept, a small white flower that creates a powerful scent and is known to be a difficult raw material for perfumers to master.
However, they did master it and came up with this ultimate combination of sexy and feminine with its white floral scent. It's another classic fragrance that makes quite an impression. For many years, this was the grand dame in tuberose perfume.  It hits you as a big, bold, in-your-face scent that is ultimately saved and softened by the heart notes of jasmine, gardenia, violet and orange blossom and the rich creamy base of musk, cedar and sandalwood.
Fracas, which translates as "crash" in French, brawls and roars and was never intended to be gentle. It's the bad girl of the classic fragrances with an eccentric history involving crazy moves like stealing the underwear of models in order to smell the best of femininity.
 Fracas has long and loyal following in addition to becoming a cult favorite of the celebrity crowd.
                                 Estée Lauder Youth Dew (1953)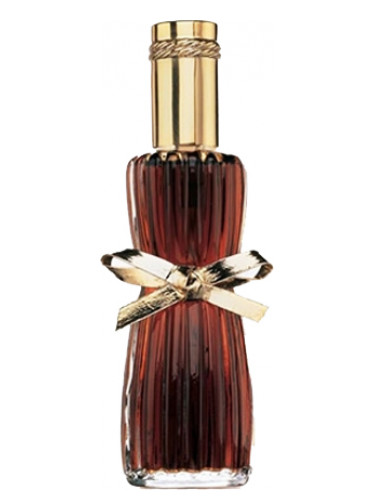 I do believe that Estée Lauder revolutionised the American perfume landscape, changing the view of women's fragrance when this scent, her very first, was ingeniously introduced. Youth Dew was pioneering because it was introduced in 1953 in the years following World War II as a bath oil for everyday use. At that time perfumes were difficult to obtain and women were not wearing fragrance daily. So the trick was introducing this as both a bath oil and a perfume which turned out to be an excellent marketing ploy. This perfume was really revolutionary as it blew apart the notion that perfumes were a gift from men.
Youth Dew is an Oriental spicy fragrance created by Josephine Catapano and classified as refined and subtle. It comprises amber, orange, peach, oakmoss, jasmine, musk, lavender, rose,  patchouli, and incense.
This is a captivating opulent scent with rich spicy and wood accords giving off a warm, exotic yet casual and sophisticated feel. It's perfect for evening events, believed by some enthusiasts to be one of the sexiest fragrances ever created. If you know what you're in for and if you're looking for a femme fatale kind of perfume there's a good chance you'll love Youth Dew.
More than 60 years after its release, it will always be recognized  as a sensual, timeless and evocative fragrance. It is truly one that will remind you of a forgotten era.
                                 Yves Saint Laurent Opium (1977)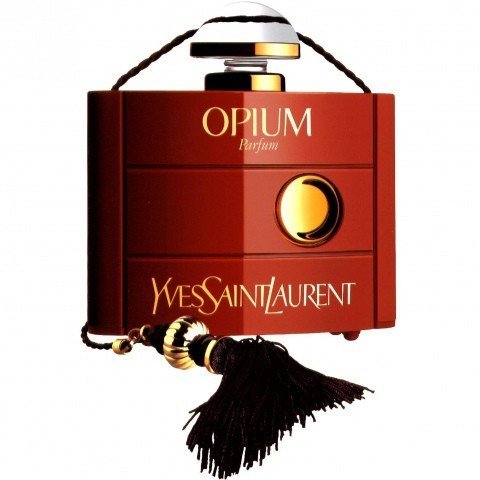 I briefly mentioned this in an earlier post on perfumes as one of those that have been altered from their original and reformulated, resulting in a markedly different perfume than the original scent. The original Opium is a striking scent that enchantingly mixes the fruity and the spicy. Infused with mandarin, bergamot, myrrh and jasmine, it exudes opulence and sensuality.
At the time of its release, it was a controversial perfume which was almost withdrawn due to its name, stirring up accusations that it encouraged drug use. When it was released, a change of name as well as public apology was demanded, with a group of people going as far as forming a coalition against it but the controversy around it helped publicize it and before long, it became a best-seller.
It incorporates balsamic, spicy, woody and smokey accords with a touch of citrus and sweetness.  Although the reformulated Opium remains a top seller, it's a far cry from the original.
                                  Van Cleef & Arpels First (1976)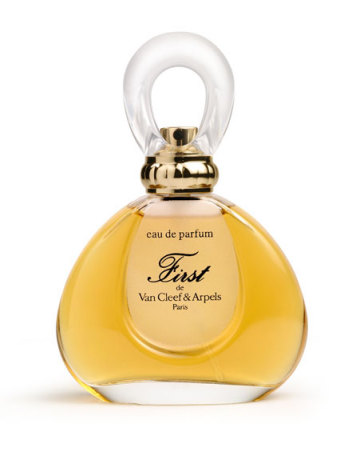 You can find my full review of this scent here. First is a huge floral bouquet scent that you're sure to love if you like Chanel No. 5 or Estèe Lauder White Linen.
 Van Cleef & Arpels were acclaimed jewelers before venturing into the world of perfumery with this sparkling jewel-like scent which they appropriately named First. They've since added many others, some really amazing like California Reverie but First will always have a special place in my heart. It's a truly remarkable, timeless and, for me, a nostalgic fragrance.
Black currant, raspberry, jasmine, peach, carnation, amber, vanilla and bergamot all go into this fruity and flowery creation but the most noteworthy aspect is the brilliant aldehydic note. 
                                Estée Lauder White Linen (1978)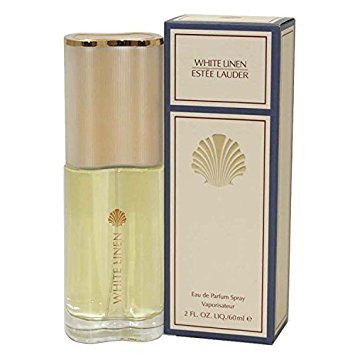 Yes, another Estée Lauder scent. If you've been following my blog you know   that I'm a huge fan of  several Estée Lauder scents including White Linen. As I mention in the earlier post, I was totally in love with this scent for many years, took a break from it but reunited with it. It's a delicate floral scent that's best described as crisp, sharp and classic – winning the hearts of many when it was released in 1978. White Linen pretty much sealed the deal to Estée Lauder becoming an international favorite.
It remains one of the top favorites for those who appreciate the aldehydic genre perfumes like me almost four decades after its release. It is often lauded as an effervescent cool American classic fragrance to wear year round, although I prefer it for summer and early fall.
White Linen incorporates rose,  lily of the valley, yang-ylang and jasmine as well as amber and sandalwood but what you'll notice most about it is that it sparkles. It's one of my favorite aldehydic perfumes and just one little spritz will have you feeling sparkly and happy. It's the perfect ladylike scent that screams elegance but isn't crazy expensive.                                                               
                           Elizabeth Taylor White Diamonds (1991)
 I've already reviewed this rich, warm and sensual fragrance before and you can read up more on it here.
White Diamonds has raked in over a billion dollars in sales and is probably the most popular celebrity fragrance in the world. Despite the millions spent on advertising the perfume, it's safe to say that all of the pieces came together with White Diamonds. This was of course prior to the world today when any famous celebrity simply has to post on Instagram to earn a fortune, as most recently seen in the Kim Kardashian fragrance launch.
The  Elizabeth Taylor magic lives on in the whiff of this scent. It's a glamorous white floral that takes you back to glory days of Hollywood prior to the whole Weinstein and crowd mess.
White Diamonds is a beautifully constructed rich and elegant scent combining woody, warm, spicy, floral and fruity elements. It includes cloves, cinnamon, tuberose, white lily, orange, aldehydes, amber, patchouli, musk and sandalwood amongst others.
It was inducted into the Fragrance Foundations's Hall of Fame in 2009.
I hope this guide helps you vintage perfume beginners in choosing some scents to try out.
For any of you seasoned vintage perfumistas reading this, do let me know your thoughts on these scents.
I hope this will inspire new merriments once the holiday merriments are over!
Happy Holidays to you and yours!