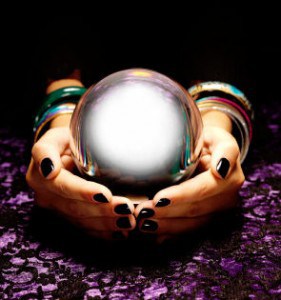 2017 was a crazy year in so many ways not even related to perfume. One of the most interesting things I've learned after going down the rabbit hole of all things smelly is that what happens in perfumery tends to reflect and morph into the reality of what's happening outside of our perfume interest/obsession. After doing a little research and throwing in some predictions of my own, here's what I'm imagining perfume will smell and look like in 2018:
TREND: THE COLOR OF VIOLET AND SCENT OF LAVENDER
Violet will be making a huge appearance this year. Pantone, the company known for creating a system of identifying, matching and communicating colors for consistency across the print and textile design industries has announced that Pantone 18-3838 Ultra Violet is the color of the year in 2018. Its December 7, 2017 Instagram post reads: "A dramatically provocative and thoughtful purple shade, #UltraViolet communicates originality, ingenuity and visionary thinking that points us to the future." We certainly are living in a time that requires inventiveness and imagination, that's for sure.
The Perfume Shop predicts a massive comeback for lavender in 2018. Lavender scented perfumes never really went away but recently have been somewhat overshadowed by rose and increasingly popular oud scents. And who doesn't love the peaceful and calming scent of lavender, especially during times of political unrest with nuclear, chemical and biological threats looming? Let's hope at least some of the new lavender scents will be as stunning as Sarah Jessica Parker's Lovely or Guerlain's Mon Guerlain which was released last year.
TREND: RICE ACCORDS
As scents that seem to blend with the skin have become increasingly popular, so too have rice accords. With nutty, earthy and grassy qualities, the scent of rice subtly enhances the natural odor of skin and lends a soft, diffuse and calming effect to a fragrance. I'm wondering if any will resemble Kenzo Amour which reminds me of vanilla rice pudding cooking on an open firewood.
TREND: INCREASED PERSONALIZATION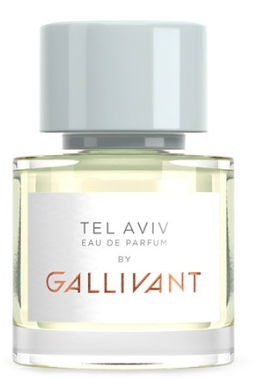 More and more buyers are requiring that  perfume offers them a personal connection in order to feel invested. This is a time when brands have become increasingly aware of how fragrance can be used for its immediate effects as well as its ability to transport us to another place. Take  new perfume brand Gallivant, for example, which launched its 6 perfumes in 2017 named London, Brooklyn, Amsterdam, Berlin, Istanbul and Tel Aviv. All are based around the idea of urban exploration – finding hidden corners and getting off the grid.
Engraved and personalized perfumes are already a thing but they will continue having a major moment in 2018. When niche brand Byredo launched its limited edition fragrance Unnamed a couple of years ago, it quickly sold out. Marketed as a nameless fragrance that left everyone free to create their own interpretation, the bottle came with a set of letters that allowed for numerous chances to find the perfect name for it.
Another niche brand, Le Labo, also allows personalization on the bottle labels of its 49 fragrances if purchased at one of their brick and mortar stores. Even if  you think this sounds gimmicky, the ability to customize perfume and give it a name of your choosing seems to appeal to many of us.
TREND: UNISEX AND GENDER NEUTRAL
Unisex perfumes will continue on the rise as gender binary has become a thing of the past. No longer are roses for girls and musky woody scents for guys. The paradigm has shifted partly due to the rising popularity of indie and niche brands who refuse to play by the old rules. More and more people are willing to step outside the box of feminine and masculine labels and pick what they do like instead of what they're supposed to choose.
Fragrance, after all, isn't inherently masculine or feminine. Perfumers will continue to create scents that appeal to both men and women to produce cross-gender winners.
TREND: SIMPLE AND UNDERSTATED BOTTLES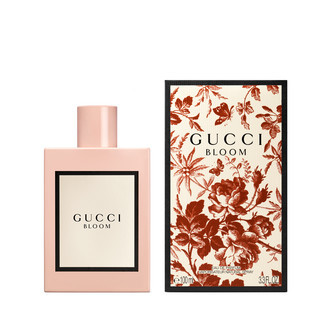 Perfume bottles have run the gamut from the artfully beautiful to the downright ridiculous. We've seen everything from fragrances housed within hearts, snow globes and stilettos. While I'm sure that there will be some that will come in provocative or statement-making bottles, I'm predicting that we will be seeing more and more along the lines of Gucci Bloom; those which are understated, simple and pleasing to the eye.
TREND: NEW APPLICATIONS
The outdated notion that perfume must be sprayed from a bottle has been long buried. New ways to apply scent will become increasingly popular, a trend that started when rollerballs of popular fragrances became mainstream. Anyone walking into a Sephora store will notice the the staggering amount of rollerball choices. Not only are they priced well below a bottle of the same fragrance, they appeal to those who like a more subtle approach to applying fragrance or anyone who likes to carry their perfume in their purse.
Hair perfume which has become mainstream will continue to grow in popularity just as dry shampoo has seen a market surge. Hair fragrance in general lasts longer than regular perfume and are designed to nourish and moisturize hair without weighing it down.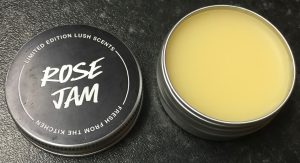 Solid perfumes have taken off and will continue to be on the rise. Not only do solid scents tend to travel much better they also have the added benefit of more control on their application since you apply the scent using your fingers.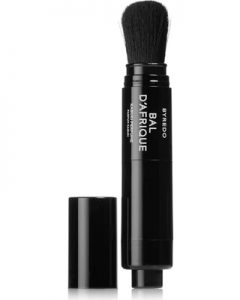 Brush perfumes also appeal to those wishing to ditch the spritz. The recent launch of the Byredo Kabuki Brush is one of the latest fragrance gestures and was inspired by the traditional brushes used by Japanese actors to apply their stage make-up. "Powder perfumes are much less cloying than your average powder products and they work by sitting on top of the skin and absorbing oils," according to iconic perfumer Roja Dove of Roja Parfums.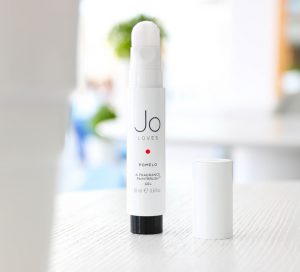 Fragrance maestro Jo Malone introduced her first-ever paint-on perfume in September 2017, the Fragrance Paint Brush. Using a clear gel that melts on contact with the skin over a powder, the brush leaves behind a subtle trail of scent wherever you go.
Have I missed anything significant? I'm sure I have so please feel free to chime in on your predictions or even thoughts about what you'd love to smell this year.
Cheers and hope everyone is keeping to their resolutions😊