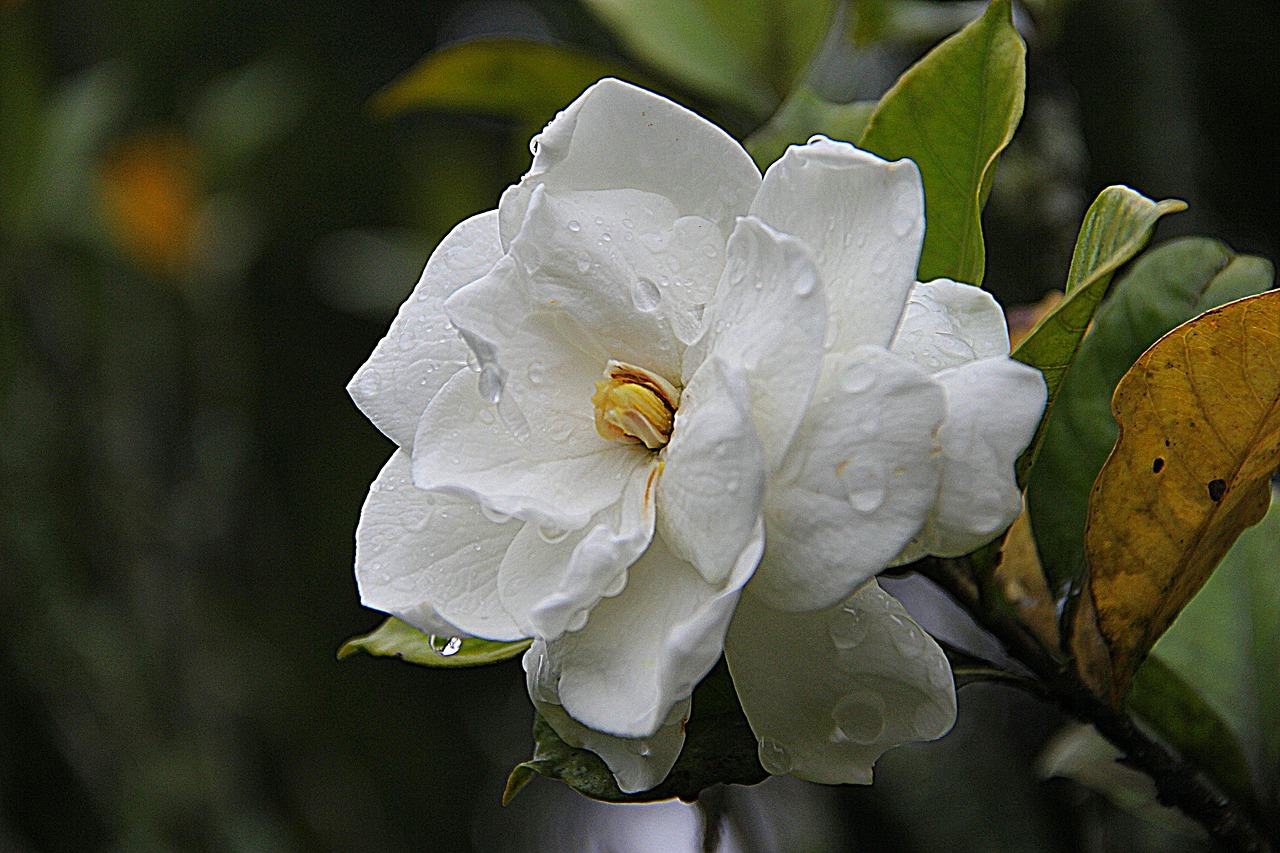 National Fragrance Day is just around the corner!
Here's a fun fact; smell is the most memorable of all the human senses – the memory of a smell lingers on for much longer than sight, taste, sound or even feelings. Much more astonishing is the fact that human beings can detect up to a trillion different smells, a feature that is especially heightened during spring. We smell things better in spring because of the increased level of moisture in the air. Well, spring is almost here and there could not be a better time to celebrate all the amazing scents and fragrances we have in life.
National Fragrance Day is celebrated on the 21st of March every year – a date that falls on a Wednesday this year. The fragrance day is a worldwide celebration recognised all over the globe. This year, the Fragrance Foundation UK is today winding down its third year of National Fragrance Week, a seven day program of events that runs from the 5th to 11th of March to celebrate the world of fragrance in a run up with Mother's Day.
National Fragrance Day is beyond just a 24-hour period of celebrating fragrances. It is a day to appreciate and celebrate the remarkable power of smell, the complex psychology behind our sense of smell, the skill and craft behind the production of perfume and the complexity of how a fragrance is made. Perfumes are a vital part of our everyday life and the fragrance day presents another opportunity for us to discover new ways to enjoy our sense of smell, remember our favorite colognes and maybe even rekindle old friendships awakened by the distinct memory of a smell.
For me, this year's fragrance day will be about all the perfumes in my life, the ones I love to wear, the ones I'm looking forward to trying out for the first time and my old but gold classic fragrances. For Wednesday the 21st, here are some of the perfumes I'm considering wearing:
Van Cleef & Arpels California Reverie
California Reverie by Van Cleef & Arpels is a floral fragrance for women. It was launched in July 2014 and the perfumer behind this incredible perfume is Antoine Maisondieu. It was released by the house of Van Cleef & Arpels as part of its 'Collection Extraordinaire'. This perfume is a pure gem and if you could capture the mood of Southern California, it would smell like this. The refreshing smell of citrus and neroli is the first thing that hits your nostrils in the opening. The jasmine sambac supported by soft blends of fragipani wafts in strong as the heart note and the smell levels out with hints of sweet and warm base notes of vanilla and beeswax.
California Reverie is perfect as a daytime to evening fragrance and it is fitting for any occasion, casual or formal. The scent is substantial and wears lightly with decent longevity. The overall fragrance is fresh and elegant, this white floral fragrance of California dreaming is definitely a strong contender for what I'll be wearing come National Fragrance Day.
Don't Cry For Me by ALTAIA is a unisex fragrance with a fresh floral and woody musk. It was launched in 2015 by the perfumer Daphne Bugey. ALTAIA is an acronym for A Long Time Ago In Argentina and the fragrance was inspired the by smell of a sultry summer night in the beautiful city of Bueno Aires.
The first thing you notice when you open a bottle of Don't Cry For Me is the soft airy smell of jasmine, tea, freesia and cherry flower. The fragrance is centered on the irresistible smell of heliotrope and the woody notes of cashmere wood and ambrette seeds dries down the scent. Imagine the smell off a bouquet of jasmine and cherry blossom and then you have this perfume. The fragrance is completely intoxicating and I want to smell like this all through the day on March 21st.
Hermès Un Jardin Sur Le Nil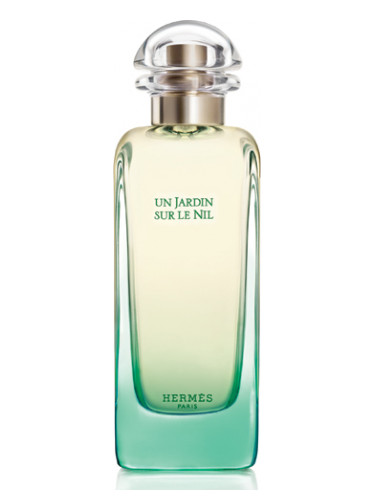 Un Jardin Sur Le Nil is a fragrance that was launched by the design house of Hermès way back in 2005 and created by the legendary Jean-Claude Ellena. Though it was created for women, the fragrance has such irresistible appeal more and more men are beginning to wear it as well. The fragrance has the perfect blend of fresh fruits and vegetal florals. Un Jardin Sur Le Nil has been described as containing "the smell of water and sand" and I couldn't agree more. This isn't your typical fragrance, it's a unique concept of freshness that is the perfect antidote to a long and dreary winter.
The fragrance opens up with the essence of  green  mango and grapefruit. It segues its way into the woody heart notes of of bulrush and the sweetness of lotus before taming down to subtle notes of sycamore, cinnamon and incense. The fruity citrus buzz and lingering woody musk will leave you smelling like the island-gardens on the Nile at Aswan with a clean and refreshingly light scent all day long.
Bond No.9 The Scent of Peace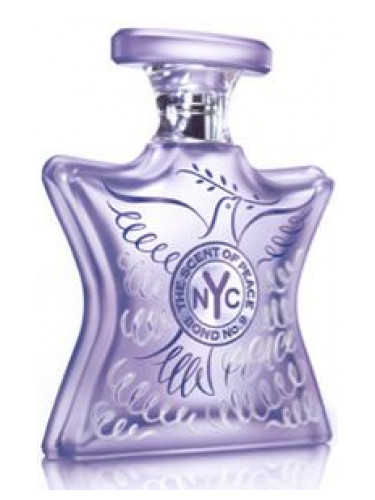 The Scent of Peace of Bond No.9 is more than just a fragrance, it is a statement of peace and civic dreams. Michael Almairac who created the scent was inspired by the terrorist attack on the World Trade Center in New York on the 11th of September 2001. This unisex woody musk comes in a bottle marked with a dove in flight, the global symbol of peace.
The Scent of Peace starts out with the energizing smell of grapefruit and blackcurrant and transcends to focus on the sparkly floral scents of lily of the valley and hedione then dries down with mellow scents of cedar wood and musk. The fruity and woody musk blends perfectly in this fragrance and I can't think of a better way to celebrate the act of perfumery than by wearing one that sends a message of hope and peace.
Estee Lauder Sensuous Nude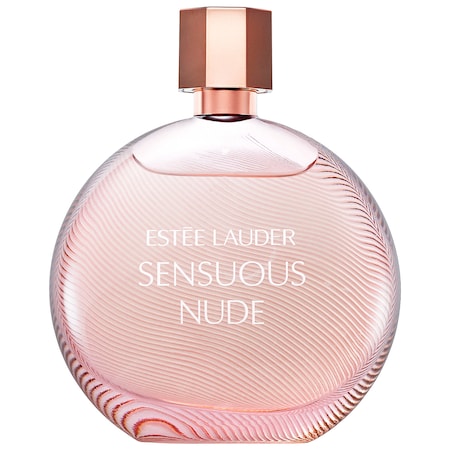 Sensuous Nude was launched in the summer of 2010 by Estee Lauder. It is the perfect everyday casual fragrance which I wrote about here and you would find it suitable for anytime and any occasion. Like it says in the name, wearing Sensuous Nude will have you oozing sultry sensuality with its spicy atmospheric florals. The fragrances has a rich core composed of molten woods and a touch of amber completed with a mellow note of honey.
It is generally characterised as a summer/beach day perfume and as such, it is perfect for warm weather. The creamy and woody musk scent is composed of subtle aromas and floral notes of jasmine, vanilla, amber, roses, honey, black pepper and some spices. The scent is feminine in an intense and intimate way and I can't wait to wrap myself in this musk of sensuality on fragrance day.
For National Fragrance Day I feel like it should be obligatory to try out and discover new fragrances. As a perfume aficionado, there is always a new fragrance on my list and topping that list are two perfumes I have been anxious to sample – Oscar de la Renta Bella Blanca and Jimmy Choo Blossom.
Oscar de la Renta Bella Blanca
Bella Blanca is Oscar de la Renta's newest release just out this year and is housed in a gorgeous bottle covered by three-dimensional white flowers. The fragrance was created by Harry Fremont and it is a scent that captures the essence of the 'Oscar de la Renta woman'. The floral fragrance was inspired by the natural elegance of a garden – with its lush green leaves and white flowers, a design that is evident on the bottle on the perfume as well. Bella Blanca has fragrance notes that comprises the silky musk and florals of freesia, green pear, cassis, mandarin, violet leaves, jasmine sambac, white roses and sandalwood. I'm looking forward to my first sniff of this perfume and possibly adding it to my collection if it lives up.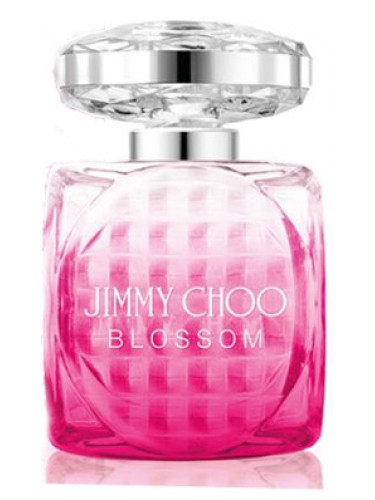 Blossom by Jimmy Choo created by Louise Turner has been in the market for about 3 years now since it was launched in February 2015. For some reason , I've yet to try it out but that is about to change. Blossom is marketed as the scent for the Jimmy Choo party girl, the effervescent lifestyle of a woman who is all about living life to the fullest. Party girl I most definitely am not but I'm once again on board with trying new things now that I'm finally over the flu which turned me into a croaking zombie for two whole weeks.
Blossom is composed of scents of citrus, red fruits, raspberry, sweet pea, rose sandalwood and white musk. . My sweet fruity side is all pumped up in anticipation of when I get to sample this fragrance and I'm hoping it's not too sweet like some of the most recent fruity scents I've tried.
One of the most amazing thing about perfumes is how much you grow to love and become attached to a fragrance. That's the relationship I have with Cacharel Anaïs Anaïs, Chanel No. 5 and Van Cleef & Arpels First. They are timeless classics that will always hold a sentimental spot in my perfume wardrobe along with other great classics I've talked about.
When I said this perfumes was timeless, I meant timeless. Anais Anais by Cacharel has been around since 1978 and it has a lot of happy memories for me.  Anais Anais smells like a bouquet of fresh white roses and lilies with a subtle tinge of sweetness. It has the floral blend of jasmine, roses, lilies, amber and sandalwood. This fragrance is very relaxing with a delicate and feminine feel to it and I've been in love with it since the first sniff.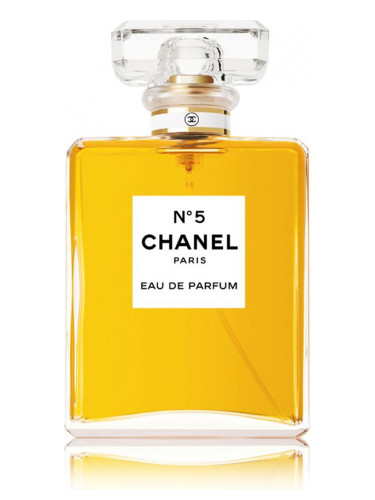 Chanel No. 5 was created by Gabrielle 'Coco' Chanel of the house of Chanel. The house described it as 'the now and forever fragrance' and that pretty much sums it up. Chanel No. 5 has been around since 1921, almost 100 years of enticing and sweet smelling enchantment. The fragrance is composed of citrus and floral notes of lemon, jasmine, rose, lily of the valley and base notes created of sandalwood, vanilla and amber.  Supposedly perfumer Ernest Beaux was inspired to create this irresistible and intoxicating scent from one of his visits to the Arctic Circle and the smell of water at midnight. The unique smell of frozen lakes and rivers fascinated him so much that he decided to replicate it in this perfume.
Van Cleef and Arpels First
You can't talk of vintage perfumes and not mention First by Van Cleef & Arpels. The scent was created in 1976 by the brilliant perfumer Jean-Claude Ellena. This perfume is composed of a variety of fragrance notes including blackcurrant, peach, raspberry, Turkish rose, carnation, jasmine, lily, sandalwood, musk and honey. First is just one of those sophisticated perfumes that hints at a luxurious taste and lifestyle. It is an exquisite fragrance in a class of its own with the velvety and the floral airy smell of jasmine and roses with an essence of honey and musk. I have loved this fragrance since my first bottle; there have been a lot of bottles since then and I'm guessing there will be a lot more.
Conclusion
Mark the date on your calendar, 21st of March – National Fragrance Day – a day set aside specially to appreciate the art of perfumery. We are celebrating all the sweet smelling things in the world and you can celebrate this day by buying yourself or a loved one a new fragrance or enjoying whatever scents bring you the most pleasure ??????
Until the next time,

*This site contains affiliate links and I will be compensated if you make a purchase after clicking on a link.
All the Best Fragrances for Less at FragranceNet.com