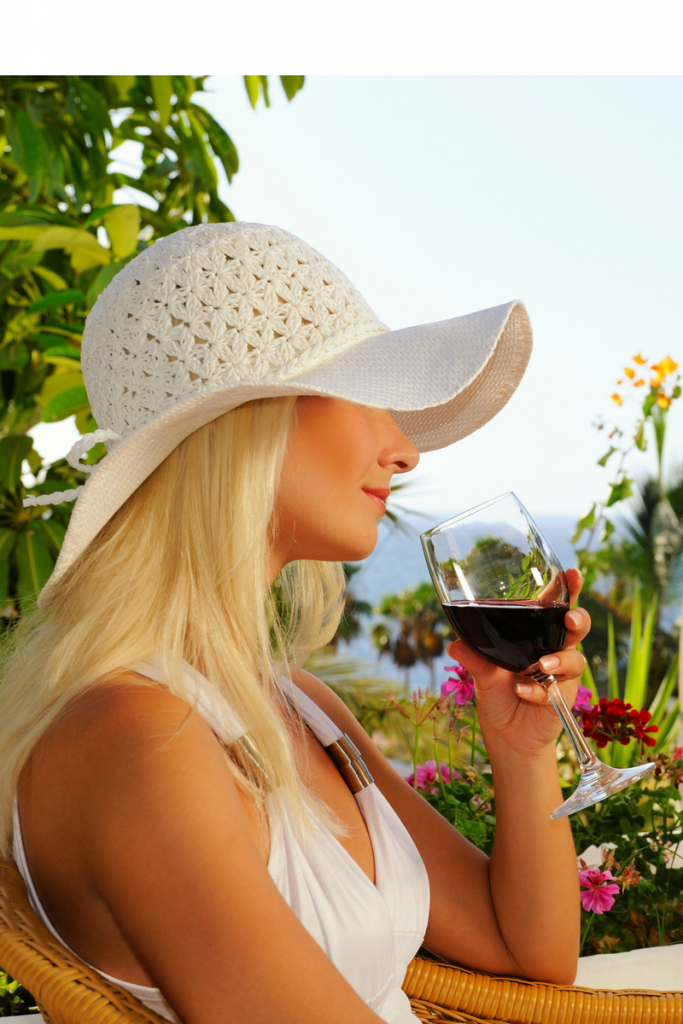 With only a month left until winter is officially over, I've been fantasizing about perfumes that evoke warm weather and tropical pleasures. This is the hardest time of year for me to get through especially since history has shown that winter in New York doesn't really end on March 20th. More more than once in recent years we've had a snowstorm on April 1. April Fools from Mother Nature lol.
I've written here, here and here about the effects that the seasons have on my fragrance preferences. There seems to be a pattern of me losing interest in whatever I've been wearing as we pass the season's curve and I start planning for what I'll be floating around in during the upcoming months. And right about now I know I'm not the only one craving a sprayed reminder of the joys of summer, something with a No-Worries vibe that'll put a spring back in your step and swing in your hips if you catch my drift.
I've reviewed a number of sunny, beachy scents here that I still enjoy and wear but this year wanted to add some new ones. Several recent discoveries that I absolutely adore are by Dawn Spencer Hurwitz of DSH Perfumes. Although Dawn is widely recognized as an underground force in niche perfumery and I'd heard of her innovative natural perfumes, DSH Perfumes was off my radar until recently.   I'll start with DSH Perfumes Pink Gardenia which is one of the most glorious natural smelling gardenia compositions I've ever come across. As I've mentioned before, I am a sucker for gardenia scents that are done right. The problem with 90% of them is that they smell too clean and lack that slightly fungal note that gardenias have. Others, such as Black Gardenia, play up that earthy note too much and eek no thanks.☹
Pink Gardenia manages to capture the rich and intense quality of gardenia while toning down
the fungal element, The featured notes, according to Fragrantica, are bergamot (top), gardenia and tuberose (heart) and ambergris and musk (base). It dries down to a delicious skin scent afer wearing for about an hour. I couldn't help sniffing myself all day after spritzing this elegant and and creamy delight.
Songbird, also by DSH Perfumes and featuring gardenia, jasmine and lily of the valley was another delectible find. According to the DSH Perfumes website: "Inspired by the Songbirds of May, Songbird is an enchanting and delicate floral perfume that is airy, cheerful and simply beautiful." Songbird is definitely a playful scent with a relaxed and subtle vibe.
Number three from DSH Perfumes is Wild Honeysuckle which is a fabulous summoning of the
honeysuckle flower with all of its immediate and elusive qualities. I fell in love with Honeysuckle by Fresh last year and wasn't expecting to find another I'd enjoy nearly as much until I discovered this little gem. Wild Honeysuckle is a very realistic and dewy honeysuckle with green notes that smell delightfully like clover. Wild Honeysuckle manages to realistically capture the honeyed sweetness and slightly citrusy essence of the flower. It smells very soft and romantic. Gorgeous?
DSH Perfumes offers sample sizes of all of their perfumes, so for a very reasonable $6 per sample,  you can explore them without making a financial commitment.
Now here's the thing. It's getting obscene – that is, the amount of perfume I already own. It really is amazing how a collection can grow. The other day I actually stumbled across a bottle of Monyette Paris and stared at it as though I'd never seen it before. I love Monyette Paris but had forgotten all about it.
Am I crazy for thinking about acquiring full bottles of any of these DSH lovelies when I can barely keep track of what I already have?
I've never been a hoarder and I'm ruthless about pruning clothing from my closet. If something isn't flattering or seems dated, off it goes. Hanging onto perfumes that I rarely if ever wear is craziness. 
One solution would be to weed out the ones that are just "interesting" or "nice". I'm sure I could find them a happy home somewhere else where they'd be properly appreciated and possibly cherished. For some reason though the thought makes me a little nervous. Maybe I need to bite the bullet and just do it. 
Any thoughts on this? Have you ever scaled back your perfume collection and had regrets?
Until the next time,