Fragrance is very objective. What smells wonderful to one person might be horrific to the next. That's what's so great about the fragrance industry – there's simply something for everyone! But even though there is a large variety of pleasing and alluring scents that range from sweet, floral, citrus, musky, woody and so much more, there are some that are just plain strange! These quirky and weird scents feature unique odors that are quite obtrusive and primal, making us wonder why anyone would ever want to wear them. Clearly some people actually like the quirky and weird aromas from the following fragrances, which make us simply say, whatever floats their boat!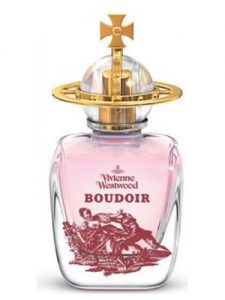 First launched in 1998, Vivienne Westwood's Boudoir is pretty quirky. It makes you wonder why people love it so much! The heart of the perfume is red English roses, which provides a feminine floral note. You'd think that rose would smell wonderful, but this goes totally outside the box when mixed with scents of tobacco and coriander. The combination of the aromas makes for a very weird fragrance that takes some getting used to. Add in some notes of cinnamon and patchouli topped off with sandalwood and you've got yourself an interesting fragrance that many have found reminiscent of soap (one of those handcrafted entities that someone made using flowers from their garden). That heavy dose of tobacco leaves really keeps things exciting and on your toes, making the scent pretty unpredictable!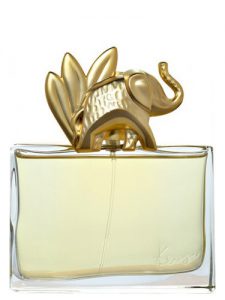 Named after the very first Kenzo boutique in Paris, Kenzo Jungle L'Elephant is considered a spicy floral fragrance that first came onto the fragrance scene in 1996. At first whiff, you'll catch some mandarin, fresh cardamom, clove and cumin aromas. The spicy fragrances are a bit much, which is why Jungle Elephant isn't admired by the masses. But the heart of the fragrance is its mango, licorice and heliotrope mixture. That licorice smell only adds to its spicy aromas, while its base notes include vanilla, cashmere, amber and patchouli. The combination of it all is an intense fragrance for discerning noses.  It's exotic by nature, which goes well with the name. To offset the powerful aromas of Jungle Elephant, Kenzo released Le Tigre a year after, which is softer and milder. You can only get Jungle L'Elephant from online discounters or on places like eBay in the States, but widely available in European stores.
L'Air De Rein from Miller Harris is anything but feminine and sweet. The oriental woody fragrance was first launched back in 2006 and has a top note of neroli. Its middle notes include oakmoss and patchouli, while its base notes are musk, vanilla and amber. This particular mixture of scents is almost masculine. It's a fragrance for women, but has very strong undertones, which makes it suitable for men. It's definitely profound and distinctive. It's nostalgic scent is something you'd expect to smell in a bookstore or some other musty place.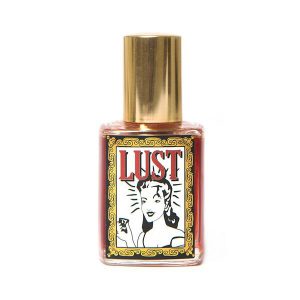 Lush is known for their fresh handmade cosmetics, but they also have a very unique fragrance they called Lust. It's touted as a super sexy perfume, but it's actually a strange mix of fragrances that anything but alluring. It features a mash-up of rich florals that sound enticing, but are mixed in with a woody base. It also features notes of dirty jasmine layered with notes of ylang-ylang, vanilla and sandalwood. It's that woody base that messes up its alluring floral scents. The scent is supposed to last on your skin for hours at a time.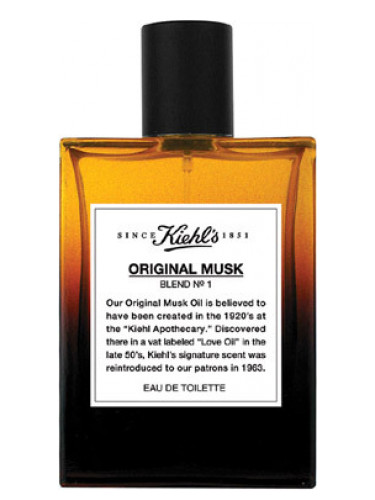 Kiehls' Original Musk Blend No. 1 is a unisex fragrance but smells unlike most of the recently released unisex scents out there. It can't be too floral or sweet since men can wear it, which is why it's very musky and woody. It's touted as a floral woody musk fragrance, but the floral is deeply hidden thanks to the overpowering musk notes. The fragrance was launched in 2004 and has top notes of bergamot and orange blossom, with lily, ylang-ylang, rose and neroli as middle notes. The base notes are musk, patchouli and tonka bean. The first whiff of the scent is overwhelming and can be obtrusive to your senses. However, many find that it gets better by the hour. Some describe the initial whiff as something similar to cat urine which I don't get but it definitely has an animalic dirty vibe. This scent definitely takes some getting used to!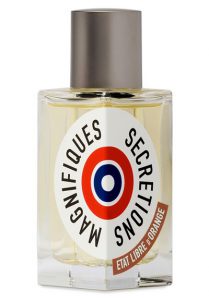 Describing Etat Libre D'Orange Sècrétions Magnifiques is anything but easy. The very complex fragrance is associated with sweat, blood, sperm and saliva, resulting in an olfactory spazz that's supposed to be sensual, pleasurable and fresh. It's definitely an interesting scent that sort of smells of rust in the beginning before transforming into a sweaty smell. The composition is just as bizarre as it smells. It features coconut, sandalwood, blood accord, milk accord, lodized accord, adrenalin accord and a few more crazy notes that all combine for something that's seriously jolting. There's something primal about the scent that's anything but pleasing. Many actually purchase it because they're intrigued by the strange composition, but they always end up describing it as an olfactory mess.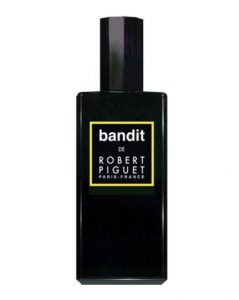 The classic scent of Robert Piguet Bandit dates back to 1944 and was resurrected in 1999.  Inspired by romantic seas voyages and legendary pirates, Bandit is very primal. This chypre scent features dark animal notes and an aggressive leather accord. The perfume will first hit you with smoke notes and leather, then clear notes of vetiver and white flowers start to sink in. The smell is reminiscent of visiting your grandparent's home or some other place where its inhabitants are from another era. It's definitely very woody and weedy in aroma and anything but floral and feminine.
Granted, the list of fragrances intended to shock doesn't stop here. I could go on and on about other equally weird and quirky scents such as Demeter Fragrance Library's Funeral Home Scent and Maison Louis Marie Nr. 11 La Thémis which smells like a dentist's office. And then there are those with provocative-sounding names, like Malin + Goetz Cannibus perfume, which smell quite unexpectedly lovely and nothing like cannibus.
Have I missed any really strange and random ones? If so do tell!