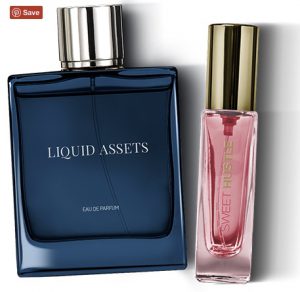 File this under "too weird to make up". Sugar baby/sugar daddy dating site Arrangement.com has just launched a collection of fragrances designed to help rich men pick up beautiful young women – and vice versa. These scents are supposedly packed with "pheromone-based aphrodisiac compounds that are scientifically proven to increase sexual attraction and appeal".
I guess these are for the times when oyster fresh from the ocean or our old friend chocolate just won't do.
While fragrances claiming to be infused aphrodisiacs are certainly not new – there have been a number recently including Michel Germain's "Sexual Sugar" and "Sexual Sugar Daddy" – this is the first time a dating website has launched a collection.
Currently only available for pre-order by members, these new fragrances  called "The Essence of Sugar Dating", offers three fragrances for "Papa-gateaus" (aka older, super rich men). Since I don't speak French I looked to Google Translate to discover that this means "Papa Cake" which sounds even more obscene than "sugar daddy".  "Sugar drops" (aka much younger and infinitely more attractive females) have their own three scents designed to snag and snare the Papas.
Normally I'd be intrigued by a fragrance that"will make your senses dance to a pheronomic symphony" and "spark a revolution of passion", but in this context it just sounds creepy and sad. The men who frequent this site are probably married and the girls are likely recent college grads hoping to pay off a huge student loan debt without having to get a second or third job.
The gentlemen's colognes, which promise to help members conquer the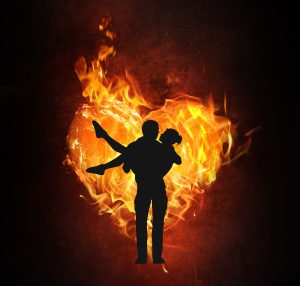 dating world, have some pretty classy names: Opulence, NSA (as in "No Strings Attached") and Liquid Assets. Opulence is described as a "sexy, fresh and aquatic aroma with bergamot, neroli and tangerine that combines notes of rosemary and jasmine on a woodsy base". NSA is a musky floral fragrance intended to evoke a "contemporary tale of forbidden love with no strings attached." Puh-leez. Really?!? The most plain sailing scent seems to be Liquid Assets, described as a "gentle scent with fresh mint, lavender, orange blossom and woods that stimulates the senses – and your checkbook". Nice! And it should considering that each of these scents go for $99 a pop and are only available to Arrangement.com members.
The Sugar Drop perfume line features the beguiling scents Filthy Rich, Billionaire Baby and Sweet Hustle. The Filthy Rich press release gives us a sneak peak: "Reminiscent of the most memorable nights, Filthy Rich combines powerful hints of berry and sea splash with an undertone of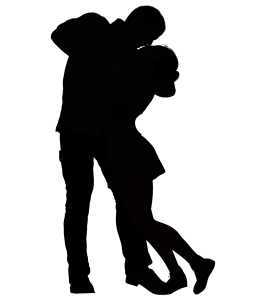 freshly printed money". Billionaire Baby and Sweet Hustle smell like a "hint of fine leather goods" and "the most expensive chocolate-covered fruit".
"Cash has a distinct smell, and some people are better than others at sniffing out potential mates who have it," states Arrangement.com chief marketing officer Andrea Johnson. "Our scents undeniably capture the seductive fragrance of wealth, and the desire for it, so sugar babies and daddies can simply follow their nose to the next arrangement."
A rep for the website says that they currently have 200,000 members. Its tagline is "Sugar Daddy Dating: Where the successful spoil the beautiful".
While I'm not normally one to throw shade on new fragrance collections,  I have have some issues with this one. With luck I'll never come into direct contact with anyone wearing one of these. And for any daddies out there who will be wearing any of these, don't forget to scrub it off before you go home to your wife.
Until the next time,