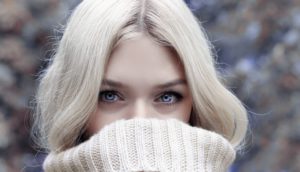 Here we are again, in that period of the year where daylight becomes glaringly shorter (without apologies) and the temperature cools down considerably. 
When the skies turn grey with a drastic decrease in usable daylight, there's a tendency for  melancholy (both mental and physical) to set in. The carefree days of summer are gone and we have a greater tendency to look inward. Adding to this is the thought of winter's deep freeze waiting in the wings to descend upon us without remorse.
Everyone loves to gush about the beautiful colors of the changing leaves but the reality is that they are so bright and colorful because they are dying. The leaves don't change, they die. All of the fall beauty people are constantly celebrating in actually a celebration of death. There's nothing upbeat about that!
However, as pensive  as Fall may seem to be, there's a lot within your power to spice up every day. You can sail and navigate the hills and valleys of autumn with the right choice of sprays and rollerballs to get you through the season. Think of these warm, sumptuous scents as aromatherapy treatments that'll cost you a fraction of what you'd spend at a spa.
I mentioned some of the best fall perfumes earlier  here but that was just the tip of the iceberg. Here are some other options to guarantee that you'll stay chic and cozy throughout autumn:
Le Labo Santal 33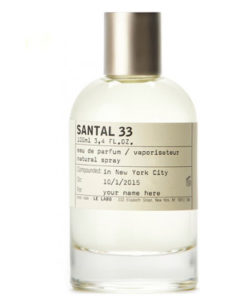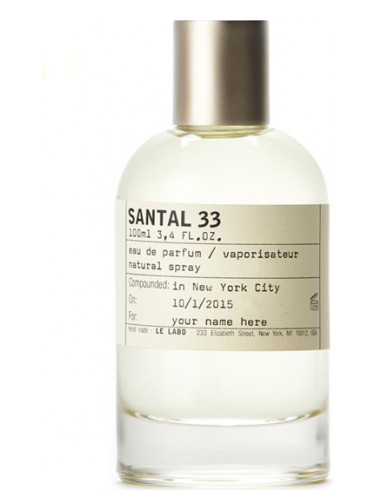 The groundbreaking Le Labo Santal 33 became an overnight sensation in New York City when it launched in 2011 . Its smell appeal spans genders, cultures, ages and sexual identities. Within this woody aromatic fragrance, Le Labo Santal 33 features captivating fragrance notes of  cardamom, sandalwood, Virginia cedar, papyrus, leather, amber and iris. Woodsy scents are a dime a dozen out there but this is an edgy, modern approach. Le Labo Santal 33 is anything but bland and boring. A 1.7 oz bottle is $180, 3.4 oz is $270
Tom Ford Tobacco Vanille
 Super-intense and long-lasting, Tobacco Vanille is a warm tobacco vanilla fragrance with attitude. It's almost atomic in its potency so be forewarned.  This unisex scent is enhanced by the dazzling aroma of tonka bean, tobacco blossom, vanilla and cacao as well as dried fruit and spicy/woody notes. It's certainly not for everyone but some consider it the 8th wonder of the world. This is the perfume to wear when you're ready to break out the big guns. A 1.7 oz bottle is $235, 3.4 oz is $320
Guerlain Mon Guerlain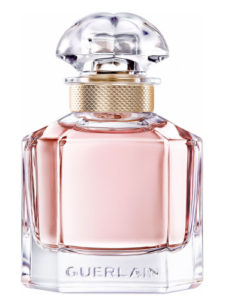 Perfumer Thierry Wasser was inspired by "the notes of a woman", and "the choices, emotions and dreams that embody modern femininity" when he created this scent. With the aromatic vibes of lavender, bergamot, vanilla, jasmine sambac, coumarin, iris, rose and sandalwood making up the fragrance notes,   Mon Guerlain projects a woody freshness. Lavender lovers will especially enjoy this smooth, every day type of scent which is unlikely to offend anyone stuck with you inside an elevator. A spritz of Mon Guerlain is like a warm, cozy hug. A 1.7 oz bottle is $94, 3.4 oz is $124
Mugler Angel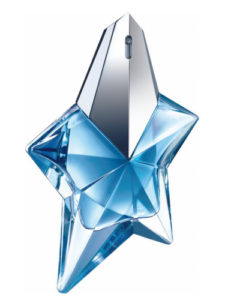 Both lovers and haters will agree that  Thierry Mugler's Angel  is an impressive genius of a perfume. While the name conjure up images of heavenly and spiritual, this perfume is more about loud, aggressive and complicated. Wearing this fruity, floral and patchouli mix will definitely get you noticed! There are so many different directions Angel goes in that its like being in an hours long conversation that keeps changing topics. Sometimes it's caramel or chocolate, then honey and vanilla, other times the heady and symphonic scent of a flower shop with rose, roses, and lily of the valleys in stock. A 1.7 oz bottle is $72, 3.4 oz is $130
Donna Karan Cashmere Mist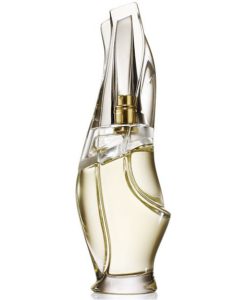 Fresh bergamot top notes followed by amber, musk and sandalwood  (with just the slightest hint of lily and jasmine) make Donna Karan Cashmere Mist give off a warm and cozy vibe. It smells just like a fluffy robe straight from the dryer. Cashmere Mist is clean and powdery, like skin begging to be caressed.  The woody, musky notes are calm and soothing which makes it a great comfort scent. A 1.7 ozbottlke is $96, 3.4 oz is $116
Dolce & Gabbana The One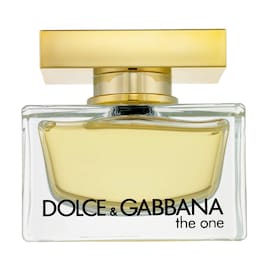 Said to embody the mood of timeless elegance, The One is a ladylike scent which is best described a a modern "floriental". The prominent notes are zesty mandarin, lychee, bergamot and creamy peach, alongside vanilla deliciously layered with amber and plum. The woodsy notes of vetiver root, amber and musk add a sensuous aura but it's the heart notes of lily and jasmine that hold court. The One is a light and discreet scent that never ventures into heady or overwhelming territory. A 1.6 oz bottle is $92, 2.5 oz is $118
Yves Saint Laurent Black Opium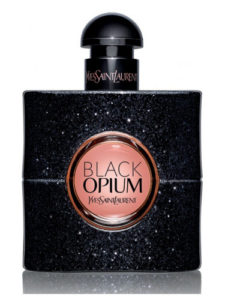 If sweet gourmand scents are  in your wheelhouse, you'll be at your best wearing Black Opium by Yves Saint Laurent. It's a coffee-laden powerhouse that's rounded out by sweet vanilla. Other prominent notes are pink pepper, orange blossom, pear, bitter almond, jasmine, patchouli and cedar. Even licorice makes an appearance. Sweet and sexy, it's just as perfect for lounging around on autumn days by yourself or a fun night out bar hopping. Just remember to use sparingly! A little goes a long way. A 1.6 oz bottle is $94, 3 oz is $124
The seasons have a profound effect on us so now's a good time to change up your fragrance wardrobe. We're entering into the most sensual time of the year – think crisp fall air, warm cozy sweaters and cashmere blankets – and with this should come a new fragrance. If you haven't yet thought of switching your fragrance for autumn you've been missing out on one of life's greatest small pleasures.
Whatever is already on your autumn bucket list – going apple picking, visiting a pumpkin patch or sipping on PSLs at Starbucks – you should think about adding shopping for a new fall fragrance to the list. Even if you're not up for splurging on a full bottle, head on over to your favorite perfume store and sniff out the possibilities. And don't forget to ask for samples before you leave!
What fragrances do you turn to when you want to feel chic and cozy? Please share!