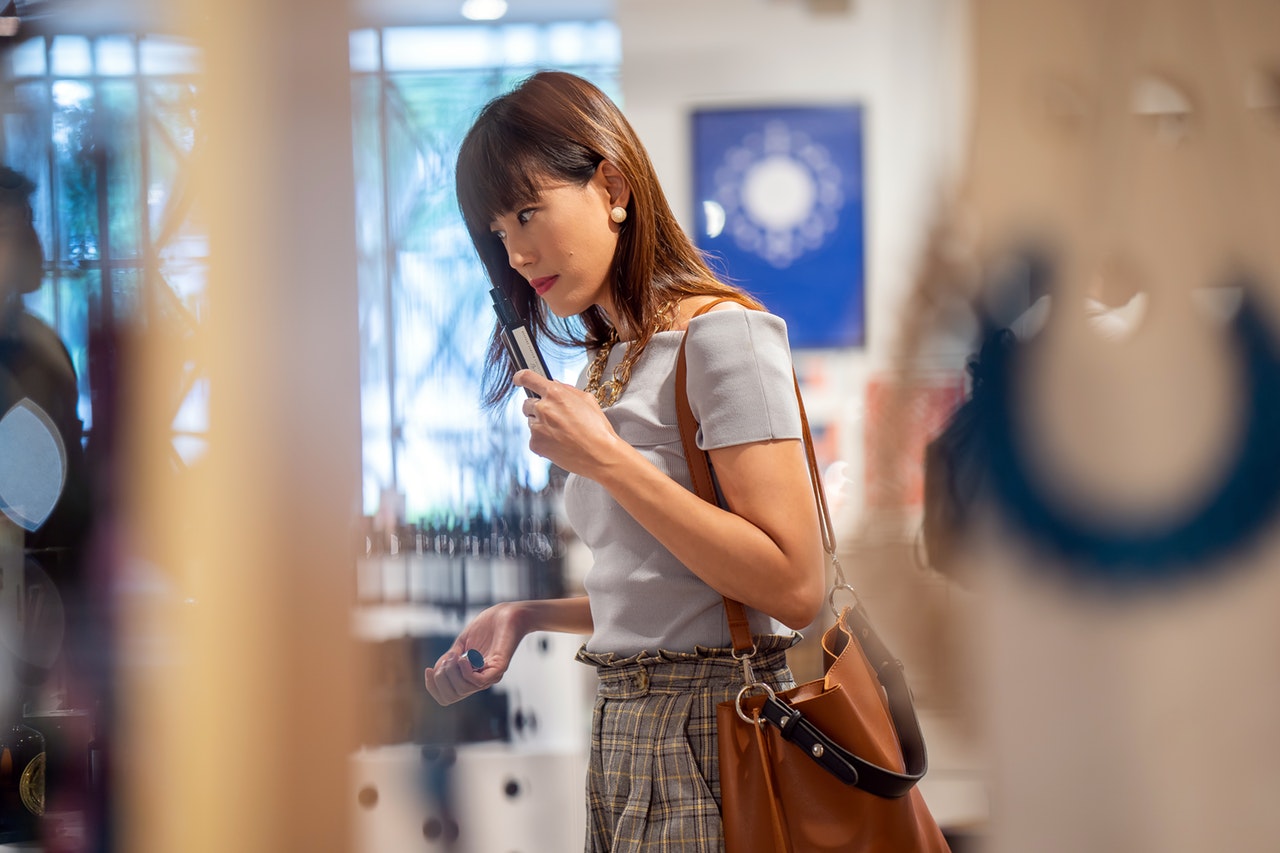 You probably think that great cheap perfumes is an oxymoron. Before I fell down the rabbit hole in my perfume journey I used to believe this was true as well.
If you don't know where to look, finding scents you love without breaking the bank can be a challenge. One thing I've learned from sniffing my way through everything from high-end perfume boutique finds to neighborhood drugstore varieties is that the price of a perfume often has little relationship to its quality.
You can easily spend $250 and up on what's supposedly an amazing perfume but is it actually worth it? There's no question in my mind that some perfumes are worth every penny but many definitely are not.
What most people don't realize is that there are some really amazing perfumes that don't cost a small fortune. Does the brand spend millions on marketing with top Hollywood actors as the face of the campaign? Duh!
Granted, there are some cheap perfumes that are cringe-worthy. There will always be a market for that, especially since some are celebrity-endorsed and a single Instagram post practically guarantees success. I'm not knocking all celebrity-based perfumes BTW since some are quite nice.
There are the suspiciously discounted perfumes you'll find on Amazon. Often they're laughably obvious fakes with either the name of the perfume spelled wrong or the bottle not looking quite right. Use common sense. If the bottle being sold is half the normal retail price that should raise a huge red flag. If the perfume's price is too low – or just as often jacked up – and it has only one or two reviews, move on.
Whenever buying perfume at any price point you should always find out what the fragrance typically sells for. The quick and easy way is to go on the brand's website and see what the perfume's listed price is. As a general rule, never pay more than this!
You don't necessarily have to shop at TJ Maxx or buy through discount perfume retailers to save money either. There are a number of fragrances out there that are very affordably priced. While their packaging may not rival Clive Christian or House of Sillage, the bottles don't look cheap and tacky either.  Call me shallow but if a perfume's bottle is a total turn-off I won't even bother to sniff what's inside. Ugly perfume bottles are a pet peeve of mine.
USE YOUR NOSE AND GO WITH YOUR GUT
Great perfumes cost more because their ingredients are higher quality, right? While not completely wrong it's not entirely right either. We've been programmed into believing that expensive fragrances warrant their higher price tags due to their ingredients and the mastery of the perfumer but this is often not the case.
Not to call any one brand out but the reality is that some perfume prices reflect the most that people will pay. They're betting on the fact that people will pay whatever the price is based upon brand recognition. Brand trust and loyalty can blind people into overpaying.
Don't be afraid to try a fragrance brand that you've never heard of. There are many excellent but lesser known perfumes out there that use quality ingredients and smell amazing. All that matters is that you love it.
WHY PERFUME PRICES ARE SO HARD TO FIGURE OUT
One of the biggest reasons it's so hard to know if higher end perfumes are really worth it is the matter of materials used in its composition. Unlike food or beverage which is more closely regulated here in the U.S., the ingredients listed on a perfume label are only usually a partial list of what's in the juice.  And even if the name of the fragrance includes materials that are very expensive – oud, ambergris and orris (iris) to name a few – there's a strong likelihood that they contain the synthetic version. Although the synthetic versions may smell quite similar they cost much less than the real thing.
Many people don't blink about paying thousands for designer clothing, so it's no surprise that the high-end perfume market will always have a dedicated following. The cost is incidental and there will always those who mistakenly believe that a higher price dictates higher quality.
There are amazing fragrances out there for everyone at every price point.  Many choose their perfumes due to their emotional connection from an earlier time in their life when it was all that they could afford. 
The truth is that the .1 percent don't always insist on wearing the latest, greatest and most expensive (many seem to be going sans perfume lately in fact).
The only good reason to buy perfume is that it makes your world a little brighter. It puts an extra spring in your step, gives a dazzle to your day and a sparkle to your nights out.
THE NEW(ISH) CHEAP AND CHIC ONES
I tend to find a lot of these at stores like Anthropologie, which carry an eclectic mix of clothing as well as lifestyle products (perfume, lotions, candles, pillows etc.) They typically have a smallish area that carries brands not normally found at department stores or places like Sephora. Brands to check out at Anthropologie – depending where you live since choices vary by locale – are Anatomy of a Fragrance, Apotheke and Lake & Skye. They also carry brands like Kai and Child as well as higher end scents from brands such as Malin + Goetz and Calypso St.Barth.
Don't discount nosing around for fragrances in your town's local drugstore. In many small towns, independent and often family-owned pharmacies will promote handmade fragrances created by a local resident. The next time you're out shopping at one see if they have a beauty and spa section. You may find a delightful discovery!
DON'T FORGET ABOUT BATH & BODY WORKS
Bath & Body Works is a popular destination year-round but especially during the holidays. They carry a wide assortment of fragrances, body lotions, body sprays and shower gels at hard to beat prices. They sell a number of mini-perfume scents like Japanese Cherry Blossom, Lovely Dreamer and Warm Vanilla Sugar priced at just $12.50 each, with offers of Buy 3, Get 3 Free or buy 2, Get 1 Free.
The 3.4 oz colognes featuring yummy scents like Teakwood, Ocean, Freshwater and Bourbon are just $34.50 also with buy more and save offers. Their C.O.Bigelow Elixir Black and Elixir Green are sold in 2.5 oz bottles at just $19.50 apiece.
If you're someone like me who never goes anywhere without a hand sanitizer in my bag (especially now the cold and flu season is upon us) you'll need to check out their scented hand sanitizers. For just $6 a 5-pack you can stock up on fun scents like Hey Thanks! (a fuzzy mix of juicy mandarin, champagne and apples) or No Llama Drama (a tart mix of sparkling tangerine, red hibiscus and juicy passionfruit).
You really can't beat Bath & Body Works prices especially when you take advantage of their promotional offers.
100% VEGAN, CRUELTY-FREE AND CHEAP
I'd been kind of in the dark about the Pacifica brand until a few years ago when a friend gifted me a body lotion and perfume.  Now that they've been on my radar I have to say that I'm impressed.  I've tried and love their Tahitian Garden but untested by me are their Himalayan Patchouli Berry, French Lilac, Sugared Amber Dream as well as 6 others which sound definitely worth a sniff!
Their Aromapower line-up includes spray perfumes, roll-ons and hair and body mist. The scents sound very enticing and include: Contact High, Dream State, Mind Control, Breath Taking and Hardcore (!)
The fragrances range from $22 – $24 a bottle plus you can score free samples with any purchase over $25. Visit their website to learn more here.
Wishing you a healthy, happy and safe week ahead. Yesterday's violent massacre at the Pittsburgh synagogue was horrifying and has left me feeling deeply saddened. Like you, I'm praying for the victims, their loved ones and that these senseless tragedies will stop. It's truly heartbreaking.