With fall officially here, it's not only time to switch out your wardrobe, but also your fragrances. The new season calls for crisper and warm scents that embody the season and your new warmer wardrobe. If you want to smell cozy and warm like your favorite sweater, here are some of the best fragrances to wear in fall: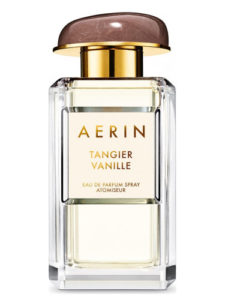 Warm and sensuous, Aerin Tangier Vanille is the perfect fall fragrance for its vanilla notes and more. As a fairly new scent that was just launched in 2016, it's a great for just about any occasion. The popular scent is a sumptuous floral oriental fragrance that's rich with roses and cognac for added warmth. It's topped with vanilla and a touch of fresh bergamot for an amazing scent that's unforgettable. Although it's topped with vanilla, it's not overly done, resulting in an ultra feminine and grown up scent that's easy on the nose and senses. The long-lasting scent smells just as fall would, as it's lovely and complex evoking feelings of warmth.
CLEAN has been an innovator in the fragrance world for more than a decade. Their simple and conscious philosophy results in fragrances that feature pure ingredients and are irresistible. CLEAN Cashmere is like being wrapped in a warm and soft cashmere sweater. The fragrance is complex and intriguing, filled with warm scents that entice the soul. It's comfortable, sexy, effortless and moody, making it the perfect fragrance to pair with your oversized sweaters, leggings and favorite booties this fall. The scent opens with sparkling bergamot, lime cedar leaf and lavender. Then you're hit with warm touches of mimosa, velvet jasmine and a subtleness of guaiacwood. Base notes include sensual musk, tonka bean and creamy sandalwood. Many who don't like overpowering smell of other fragrances enjoy Cashmere because it's subtle, mixing the smell of clean soap with warm cookies in the fall! But it still makes its presence known, which is why it works for so many as a go-to fall fragrance.
If you want something more refined this fall, you'll absolutely fall in love with Givenchy's Dahlia Divin scent! It'll bring out the divine diva in you with its warm radiance and ethereal luster that will envelope you like a golden Haute Couture gown. The sensual fragrance is a fantastic rich fragrance, with a little going a long way. It's considered a floral fragrance, but what makes it great for fall is that it's not overpowering floral scents. Its combination of golden Mirabelle plum, pure white jasmine and sandalwood all add to its warm nature that sits softly on your skin. You'll realize that the longer you wear it, the sweeter it gets! The delicate nature of the fragrance is delightful and alluring, making it the perfect floral scent for fall.
As the first fragrance from Proenza Schouler, you'll fall in love with the blooming notes of this scent. It's as if the Sonoran Desert of Arizona was perfectly packaged in a bottle, gifting its users a feeling of adventure with every spray. The scent is inspired by the ridges and ravines that define the Arizona desert. Every drop encapsulates the mysterious scents that Mother Nature provides. The innovative fragrance features cactus flower notes and creamy orris accord. The perfume was inspired by Lazaro Hernandez and Jack McCollough's travels, thus embodying the designers' love for taking contrasting elements and combining them into one fantastic scent. Instead of making it super floral, the designers' wanted to make it real – what a flower would smell like in their ideal world. To make this wish become a reality, they went with a dry, solar, mineral-rich scent that's low on fruity notes. You'll also find notes of jasmine, orange blossom, musk, cashmeran and solar accord. It feels warm and breezy on your skin, creating a unisex scent that's not over the top with sugary or tropical implications.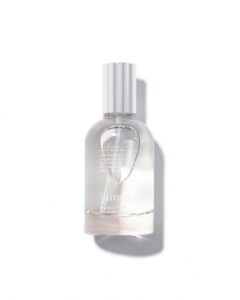 By Rosie Jane is a beauty and lifestyle brand that was founded in 2012 by the living influencer Rosie Jane Johnston. Her collection of perfectly simple scents and beauty products are made using natural ingredients and packaged in eco-friendly materials. Her James scent is a light fragrance that evokes cool nights outside by a warm fire, wearing light layers or oversized knit sweaters. It embodies everything that fall is with its romantic tones that are refreshing and appealing. It's a warm floral scent that can be worn by all for any occasion. The pure scent is made using all natural ingredients and is free of any harsh chemicals. I love how it's easy to wear and the fact that it lasts all day. It's feminine and gorgeous, great for the chilly weather fall brings with its fig, amber and gardenia notes. Your senses will go wild with whiffs of the perfect gardenia included in each spray. You'll feel totally warm, feminine and grounded when you wear this enticing fragrance!
Launched in 2013, Lys 41 by Le Labo was created by famed perfumer Daphne Bugey. The scent is absolutely gorgeous. You'll notice right away that it's topped with a sparkle of citrus as well as lily and jasmine, which take over after. It's warm and sunny just like the beginnings of fall. Everything this scent is made of is blended beautifully for a natural scent that's light and musky at the same time, finished off with soft vanilla notes. Its simple nature is what makes it so perfect for fall. Sincere and elegant, it'll match wonderfully with the cooler temps that fall brings. It's also very distinct and memorable, so be ready for all the raving compliments you'll receive when wearing it!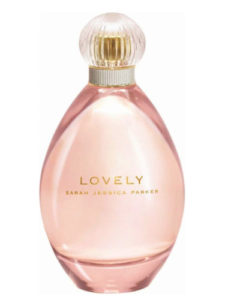 Celebrity scents are often overdone, but that's not the case with this offering from Sarah Jessica Parker. As her first fragrance in partnership with Coty Inc., it's something Carrie from "Sex and the City" would definitely wear as soon as the first fall leave appears in her beloved NYC. For her first scent, Paker wanted something instantly recognizable and not overpowering. The result is a soft, discrete and powdery fragrance that features silky white amber. It's a classic fragrance that is modern and charming. It's intimate and welcoming, making it easy to wear all through fall and winter. The scent opens with citrus and woody notes, throwing in a touch of lavender. It develops more with notes of orchid, white daffodil and apple martini, while the base unites cedar, white amber, white musk and woody notes.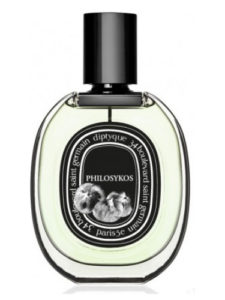 This intoxicating fragrance is inspired by the fig tree in a Greek summer. It's so refreshingly delightful that anyone can create their own story while wearing it. All parts of the fig tree are captured at various stages of development in this alluring fragrance. Top notes include green fruit and leaves from the fig tree, while middle notes include fig tree wood and milky sap. The base notes bring it all together with its musk and white cedar. It's a well-balanced scent that's warm and not too sweet. Light and crisp, you'll love that it's soft and simple, yet warm and refreshing.
Hopefully at least one of these will pique your interest in a new fall fragrance find. If you're still on the hunt, check out some other great options I wrote about last year here.
The list could go on and on. This is just the tip of the iceberg of the many amazing fall fragrances out there. If I've missed any really incredible ones please leave a comment below.
Cheers and happy hunting!