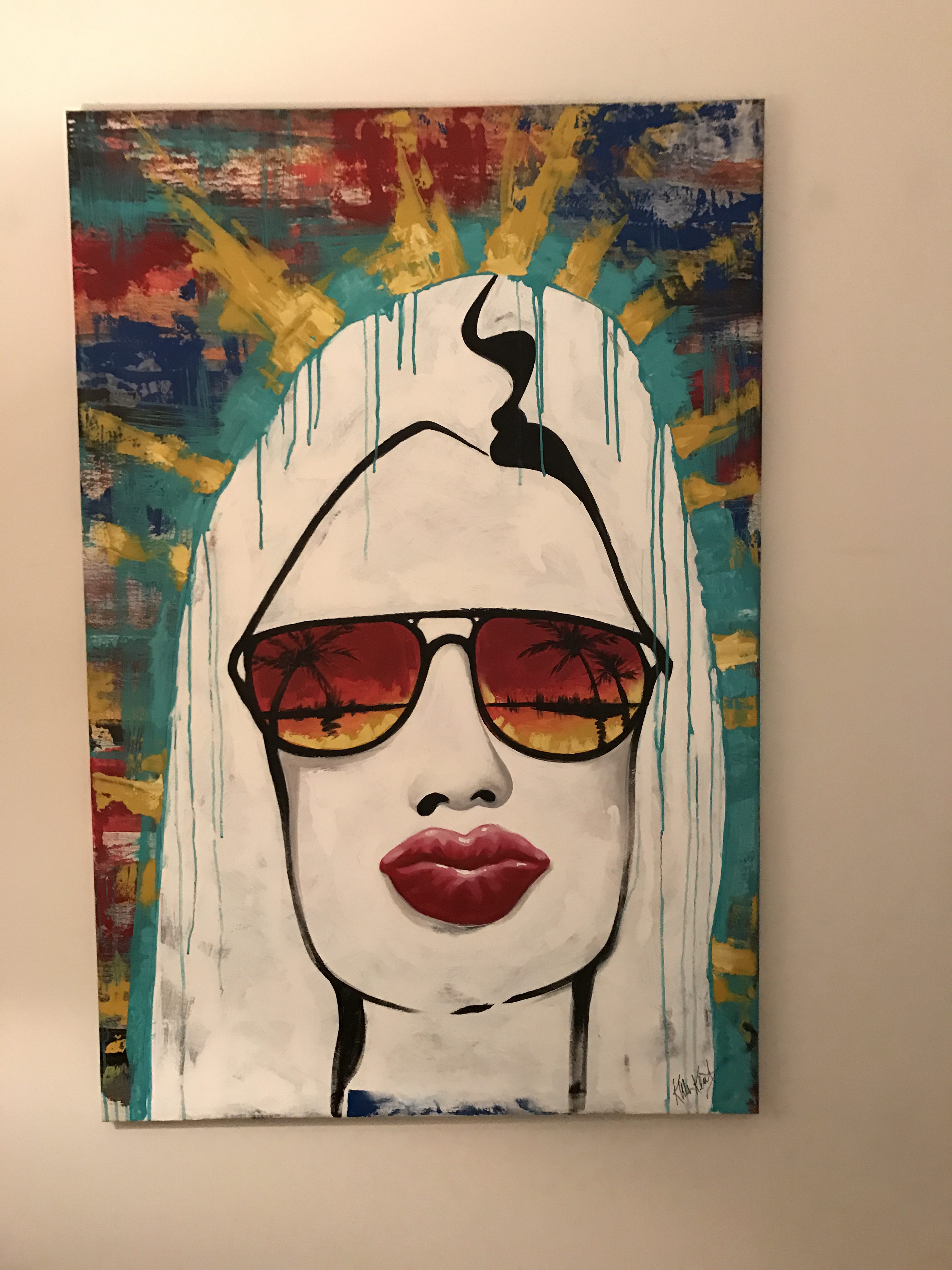 Have you been wondering if you've fallen down the rabbit hole of perfumania or are in danger of doing so? While there isn't a textbook definition of perfumista, there are some clear signs that you may fit the profile.
If you answer yes to at least five of these of these questions, chances are you are either a full-blown perfumista or well on your way to becoming one:
Do you stash bottles of fragrance at more than one location? Not just in your dressing room but maybe even in your kitchen, office, purse, jacket pocket, car compartment or briefcase.

Do you find yourself applying perfume even when you know that you will be at home alone all day, possibly spritzing even more than once a day when by yourself?

Have you ever regretted buying a perfume that you purchased on impulse without even sniffing beforehand?

Do you consider someone telling you "you smell good" a huge compliment?

Once you've discovered a fragrance that you love, do you find yourself scouring the internet or department stores to see what other formulations of the scent are available? For example, body lotion, body mist, body oil.

Have you ever tried or considered trying hair perfume?

Have you ever worn fragrance to the gym knowing you'll be showering right after working out?

Have you ever considered lying or actually lied to the US Postal office about shipping a perfume?

Do you love experimenting with layering your favorite scents?

Are you clueless about how much money you've spent on fragrance during the past year?

Does the idea of your favorite perfume being discontinued fill you with anxiety?

Do you find yourself appreciating fragrances that you once hated?
For those who didn't answer yes to at least five questions, I suggest you buzz off since your time will be better spent on another type of blog.
If you are still reading, the good news is that you that you are a confirmed perfumista.  The fact that you even questioned your status means that you are a relatively new one. Being a lover of perfume is nothing to be in denial about and you are certain to have many delightful discoveries ahead of you.
Perfume is a deep sense of pleasure for you. Embrace it and have fun exploring it.
As you proceed on your scented adventures, here are some suggestions/thoughts:
 Educate yourself on the various scent types and fragrance families. The main categories are Floral, Chypre (also woody/mossy), Fougere (also fern), Marine (also water/oceanic), Oriental, Citrus and Green. Try to understand the difference between them by smelling several within each type.

As you start to learn more about the types of scents that you are drawn to, you will learn which types of fragrances to look for. There are some really informative and entertaining books that will help guide you, such as Luca Turin and Tanya Sanchez's Perfumes: The A-Z Guide.

Attend perfume events if you live within the vicinity of a large city and/or join a  Facebook fragrance group. It's fun to connect with others who get your enthusiasm and plus pass along information.

Don't make the mistake of believing that more expensive is better. There's been a growing trend towards niche brand houses that charge a small mortgage payment for their fumes. Not all are worth the price tag. Choose wisely.

Sample some of the all-time classics if you can manage to get your hands on them, like Guerlain's Shalimar, Robert Piguet Fracas Jean Patou's Joy. They're important to experience even if you don't particularly care for the scent on you.

Realize that fragrance is an art, not a science. It's an interpretation and every skin chemistry is different. There truly is nothing that will work for everyone.

Fragrance is a relationship. If you find ones that work for you that is all that matters.

There's a lot of talk about "signature scents" in the perfume world and it can be easy to believe that you are on a mission to find the one perfect "holy grail" scent that you can stick with for the rest of your life. I've had several signature scents over the years and find that they can shift over time as my preferences change. Don't feel the pressure to find that one scent that will satisfy all of your fragrance needs in perpetuity. 

Don't pay attention to gender marketing. Often specific scents are arbitrarily assigned to one or the other gender; for example, rose is

 considered to be a female scent and cedar or vetiver are more likely to be used in colognes or other products marketed to men. The emergence of many unisex fragrances has helped to move us away from the old stereotypes. There's no need limit your enjoyment based upon obsolete gender perceptions.

Have fun reading perfume descriptions but don't take them too seriously. Many can be wildly misleading. I'm often caught totally off guard on how completely different a scent smells on me compared to what I'd envisioned from reading reviews. There's only one way to tell  and that's to try it. 

Don't buy a perfume until you've smelled it on your skin for a minimum of four hours. Fragrances evolve over time and will change from your first impression, which generally lasts about 20 minutes, to the dry down. Waiting will also also give you a better sense of the lasting power of the fragrance.
 I wish you an exhilarating and memorable journey on your fragrance pilgrimage.  Remember that this is a journey that will require detours and stops along the way. Most of all, have fun with it.
Until the next time,