Most perfumistas have a few personal favorite types of scents and perfume catagories and for me jasmine and gardenia are at the top of the list.
If there was ever a Queen of flowers in perfumery, it is hands down the Jasmine. There is hardly a fragrance that is lacking some element of jasmine notes, even if the real thing is too expensive for most mainstream perfumes.
Jasmine is known for its honeyed, white-flower richness and can be tricky for some due to its intensity. In some cases jasmine can be extremely dominant and has been known to tip over into what's known as an indolic odor. An indole, if you're unfamiliar with the term, is an aromatic compound which occurs naturally in human feces and has an intense fecal odor. But don't throw up just yet!  When used in low concentraions  by a gifted perfumer it adds a compelling allure and realistic dimension to a jasmine perfume, since it is part of the natural scent of the jasmine.
Before you don the perfumista hat, you need not just a love of scents and fragrances but some experience of the variety of them.  Perfumistas, like aficianados in any field, should have some knowledge of what's what in their field of interest. In fact, you should even have some massive perfume fails under your belt. When trying out different scents, you'll probably make some wrong choices alongside the right ones. You'll be kissing some frogs but rest assured that it's just part of the game.
The point is not how right or wrong you go, not at all. It's more about how broad your range of fragrance experience is so to speak. As a fragrance enthusiast, you'll most likely be interested in exploring a  fragrance simply because it is widely regarded as one of the greats or because it is wildly popular or because you are looking to expand your reach and try something new and different.
I talked about what a perfumista is in a previous blog post. Your list of favorite fragrances may be sort of eclectic – like a kid at an ice cream store trying on different types to find the best ones. That's how the best gems are found too. ?
Now, this list is not necessarily a list of all the best or greatest jasmine scents there are. There are simply too many really amazing ones to list. It is more a list of diverse scents incorporating jasmine that I think ought to be tried. I've reviewed them on the site before if you're interested in learning more.
In no particular order, here are 8 sniff-worthy scents to give you an idea of the range of jasmine-centric perfumes:
Van Cleef & Arpels California Reverie
I have made reference to this one a number of times on the blog and I have a longer review here. California Reverie is an exquisite combination of both orange blossom and mandarin orange alongside jasmine, vanilla, beeswax (which yes, sounds curious but sweet), neroli, frangipani, and more. It is mostly a floral bouquet of scents with a refreshing dose of fruity and exotic.
One word I have used to describe it before is intoxicating – it has an spectacular loveliness that is subtle, soft but enveloping. Created in 2014 by Antoine Maidondieu, it is a fantastic white floral fragrance for women that serves as a lovely daytime to evening scent.
It captures the California state of mind and a feeling of home for me, which is undoubtedly part of the allure. However, even if you don't have the relationship with the place that I do, it's simply a lovely scent. It is perfect for most occasions and although subtle and light, it lasts you through the day and gives you that feeling of sweet, fresh elegance. You can also read about it as part of my Valentine's list.
Guerlain Shalimar
This is one of two Guerlain perfumes on this list. I mentioned Shalimar in my vintage perfume post and  have posted a fuller review as well. I have covered it a number of times and really that's because it is regarded as one of the best perfumes ever. For this reason alone, it should be on every perfumista's don't-miss list if they haven't sampled it already.
It was created as an endearing tribute from an Emperor to his much-loved wife. The scent is magical, mixing spicy and oriental notes in a fragrance that is sensuous, sophisticated and bold. Some of its other elements include musk, leather, vanilla and sandalwood.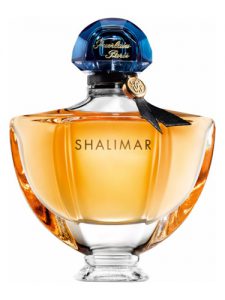 Jean Patou Joy
Joy by Jean Patou is another an all-time classic and one you should have under your belt. Whether you end up loving it or hating it, you should give it a sniff.
The full review of Joy is available here. It is another floral scent with a more majestic, old-school feel to it. Like I mentioned in the review, I first felt underwhelmed by it but after trying it again later I realized what the fuss was all about.
It was created in 1930 by Henri Almeras, commissioned by Jean Patou. Its creation just after the stock market crash leading to the Great Depression was not accidental – it was created to be lavish, extravagant and intoxicating and became one of the most expensive perfumes on the market.
This scent incorporates jasmine, lily of the valley, orchids, tuberose, ylang-ylang, Bulgarian rose, peach, sandalwood, musk and more. It is a mark of luxury and elegance and has remained in the perfume world to become one of the timeless classics that hearkens back to another era.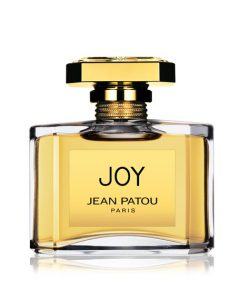 Dior J'Adore
This is one of the mainstream, popular fragrances that you've probably tried and almost definitely smelled on others at some point. It launched in 1999 and remains extremely popular. J'Adore embodies a light, clean charm that delivers a soft fruity quality. I've covered it here.
This scent combines peach, magnolia, bergamot, jasmine, orange blossom, plum, musk, rose and blackberry yet has a fresh out of the shower vibe to it. It is a delicate fragrance that delivers on softness with, aquatic, floral and fruity attributes. Although it's been reformulated and the current version isn't as long-lasting, it's still a lovely jasmine perfume.
Susan D. Owens Child
This is one of my long-time signature scents and it still holds a special place in my heart. It was launched by a self-taught perfumer, becoming an overnight celebrity favorite and one of the big hits of the 1990s. After one sniff of Child I became instantly addicted by its exquisitely subtle yet exotic mixture of violet, vanilla, musk, jasmine, and gardenia though what I get most are the last three named.
I sometimes wear it to bed as I mentioned here since I love that beachy bohemian aura it exudes and find it helps me drift off to sweet dreams.  I discovered it while looking for perfume oils containing jasmine and gardenia and remember being very excited when it smelled exactly as I'd been hoping it would. That's definitely not always the case with fragrance Lol
As much as I enjoy the actual scent (although I prefer the oil to the spray perfume), I love the story behind it too. My full review of this scent is also on the blog here.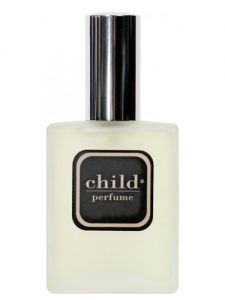 Lush Lust
Lust by Lush is one of those artful, dirty twists in jasmine perfume that I mentioned here.  I encourage every perfumista to try it. Created by Mark Constantine, it uses the jasmine fragrance in a totally unexpected way I could never have anticipated. Imagine a dirty jasmine beast.
Lust is a debauched diva – it toys with jasmine, an oriental feeling and something like burnt sugar and cigarettes to deliver a carnal,  borderline skanky fragrance. Go for this if indolic jasmine is your guilty pleasure. It also is reputed to contain rose, vanilla and sandalwood notes if you can get past the loud and proud jasmine to pick up on them.
Warning: Do not wear to work or any time you'll be with others in close quarters. Be prepared for comments.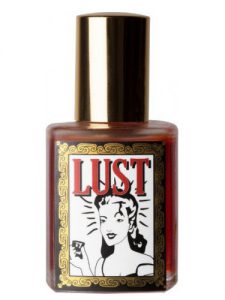 Guerlain Samsara
The other Guerlain to grace this list is the Samsara which is quite the sexy oriental fragrance. It is an elegant, rich and floral perfume that combines vanilla, musk, sandalwood, jasmine, bergamot and iris. When I previously reviewed it, I mentioned that it was an intoxicating and gorgeous vintage scent.
Samsara was created in 1989 but has been much sought after since then. It is perfect for anyone who loves opulent, seductive and exotic perfumes. Although it was created during a time when this type of scent  was popular, it still remains very much in demand. Wear if you're in the mood for something with killer sillage.
Vilhelm Parfumerie Don't Tell Jasmine
Don't Tell Jasmine by Vilhelm Parfumerie is the final add to this list. Launched just last year, it's jasmine-based but has an intriguing mix of lemon, berry, kir cocktail, and petal musk.
I blogged about it last year when I tried it out and found it to be warm, sensuous, playful but sexy. I've tried two other perfumes launched by Vilhelm Parfumerie and wasn't impressed by Room Service or Dear Polly, although I was touched by the fact that Dear Polly was created by perfumer Jerome Epinette as a love letter to his wife.
Don't Tell Jasmine is a musky, unabashedly sexy scent. If you don't mind a mildly indolic  perfume this is a praiseworthy  jasmine concoction that doesn't remind me of any other jasmines I've tried. I love everything about it but the price tag.
A new and unique interpretation of the Queen of flowers, Don't tell Jasmine takes its wearer on an exotic and zesty journey.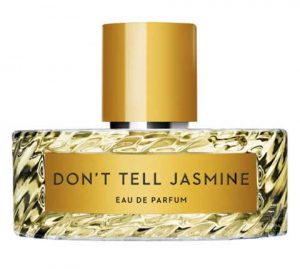 So, if you are just a blossoming perfumista, then you should definitely go ahead and try some of these out. It's impossible to keep up with the furry of new and niche jasmine fragrances out there but these are a departure point. If you have been in the game for a bit, I'm sure you have experienced most if not all of these.
Either way, it would be great to hear your thoughts on these scents if you have tried them out, heard someone speak about them or plan to do so.
Till the next post,