Just like women, men want to smell amazing. They want something that will not only last, but also leaves a memorable impression on whoever comes close enough to smell it. They want something that will resonate with all, while declaring their presence in a room. While some prefer uber masculine fragrances, others go for crisp, clean scents. Whatever your preference is, here are some of the best perfumes for men: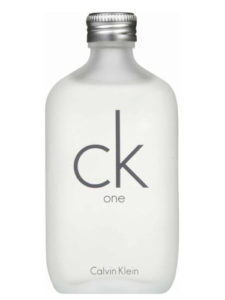 CK One
The classic scent is a favorite for many men for its naturally clean, pure and modern fragrance. It's light and relaxed scent is anything but overpowering and is supposed to be used lavishly for any occasion. You can literally drench yourself in it and it won't come off as too powerful. The intimate fragrance is one that requires others to be really close to you to be able to really smell the intoxicating scent of CK One. With notes of fresh pineapple, bergamot, jasmine, papaya, violet, nutmeg, rose, musk and cardamom, the scent is unforgettable. It's balanced between sensuality and brightness, which is what makes it a great everyday fragrance for any modern man (or woman since the fragrance can also work for females).
Versace Man Eau Fraiche
The original Versace Man might have been a bit to overpowering for some, which is why they brought out this Eau Fraiche version, which is a softer, more subtly sexy version of the original. The scent features smooth fruits that are spiced with green leaves that combine with warm notes of musk, sycamore wood and amber. It's the perfect fragrance for any sophisticated man who wants a light scent that works for day as much as it does night. The seductive and charismatic scent is elegantly intoxicating and will linger on the body for quite some time. It's an unforgettable scent that will leave a mark on whomever smells it.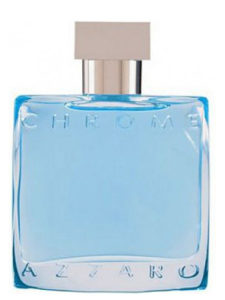 Azzaro Chrome
The memorable scent is a classic for men who want to stand out and smell powerfully crisp and clean. First launched in 1996, the scent is a timeless and elegant fragrance that features many citrus notes. The eye-catching blue color of the fragrance in its square masculine bottle is like summer in a bottle. Created by Loris Azzaro, the scent was created to embody his favorite childhood memories, watching the Mediterranean and filling his soul with its fragrance. The fragrance radiates energy, but does so without being too overpowering. It's been a favorite among men for such a long time for a reason.
Joop! Homme
The sensual, oriental scent blends fresh citrus top notes of lemon, orange blossom, mandarin and bergamot. But at the heart of the fragrance are enticing warm and balmy floral notes like lily of the valley, jasmine and hints of cinnamon and heliotrope. Once you take in the exotic base, you're hit with sweet notes of vanilla that have a woodsy hint to them. Created by Michel Almairac in 1989, the perfume is undeniably a favorite among men who want to make their presence known. It's known to stay on for quite a while, making it a wonderful choice for someone who needs a powerful scent that lasts all day.
Jimmy Choo Man
As the first fragrance for men from Jimmy Choo, the scent is modern and powerfully fresh. Created for a refined man who wants to show off his confidence, the fragrance captures the independent and rebellious spirit of an urban Jimmy Choo man. You'll get drawn into the scent with its crisp notes of mandarin and citrus that blend with calming lavender and the sweetness of honeydew melon. Then notes of pineapple and geranium blend perfectly on the skin, while rare patchouli is unforgettable. The base notes include amber-based wood that gives it an alluring and distinctive smell. The perfume is perfect for a masculine and sophisticated man who wants to leave a lingering smells on anyone he meets. The Man Intense flanker to this is also nice and a bit bolder.
Aramis
First launched in 1965, Aramis is a vintage scent that stands the test of time. As a refined, woody and arid fragrance, the masculine scent has a fresh blend of rich spices, moss, leather, clove and sandalwood. Considered an exotic and floral scent, it's definitely sharp and hits the nose immediately. Great for both daytime and nighttime wear, Aramis is an everyday scent that meets the needs of any man's active lifestyle. Considered by many to be one of the best colognes by men, the fragrance captures the relaxed, unhurried vibe of the country life.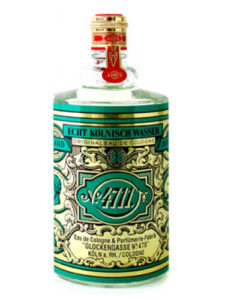 Muelhens 4711
Known for its fresh citrus explosion of lemon an orange, Muelhens 4711 is even older than Aramis. The fragrance first launched in 1792 and is still going strong as a popular choice for men. The exact composition of the scent is still a highly guarded secret, but your nose will pick up top notes like basil, peach, orange oil, lemon and bergamot. Middle notes consist of lily, jasmine, melon, cyclamen, and Bulgarian rose. Base notes include sandalwood, patchouli, musk, cedar and oakmoss, which all contribute to its powerful smell. It's actually supposed to be used as a refresher for your skin by rubbing it all over your torso and arms after a shower.
Boucheron Jaipur
First launched in 1998, Boucheron Jaipur is an oriental fragrance for men who like to spice things up. It's a very strong scent that is distinctive and notable. The rich fragrance has fresh top notes of bergamot, lime, lemon and cardamom. Middle notes include cinnamon, rose, jasmine and carnation, while the base notes feature patchouli, tonka bean and cedar. The very masculine fragrance isn't for the weak of heart. It's definitely a go big or go home kind of scent.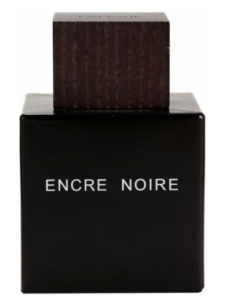 Lalique Encre Noire
Not as well known commercially as a few of the others, Lalique Encre Noire is still a favorite since it launched in 2006. Created by Nathalie Lorson, the scent features a cypress top note, with a vetiver middle note. Its base note is cashmere wood and musk, which all combine for a dark fragrance that's unforgettable. The woody fragrance radiates confidence which is always a good thing, right?
All of these fragrances are sniff-worthy and range from dirt cheap to inexpensive as compared with  the latest popular men's scent launches that typically go for around $150 at the low end and way up. Just check out the Tom Ford website if you need a wake-up call. Their newest scent Lost Cherry, which I actually fell in love with, costs just $320. Frederic Malle has some amazing scents too like Portrait of a Lady. A 100 ml bottle is a mere $390.
I was at a scent event recently in New York City and smelled several fragrances in the 1K – 2K range and honestly wasn't too impressed with most of them. It's mostly about brand marketing folks as I keep saying!
It seems like everyone's in constant pursuit of the latest and greatest these days, whether it be technology or perfume. What many people don't realize is that fragrance is truly unique in that its appeal and value is so closely linked to memory and emotions.
What price would you pay for a fragrance  that would recreate an incredible memory for you, allowing you to experience it again day after day?
Until the next time,