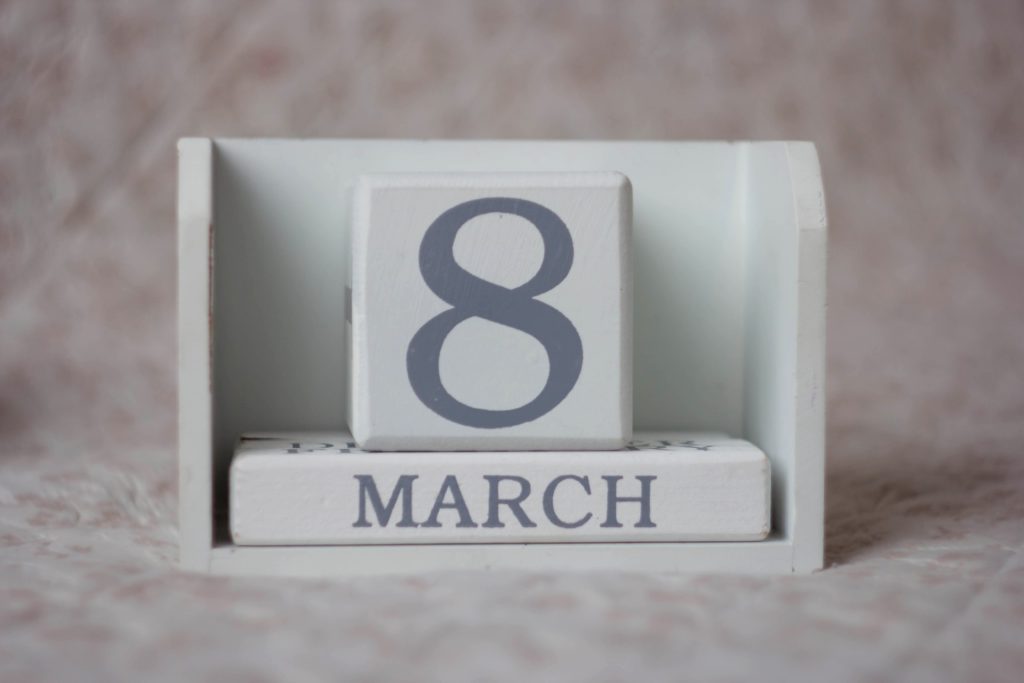 Every year International Women's Day (IWD) is celebrated on March 8 to commemorate women's achievements – both political and social – while calling for gender equality. This year's #BalanceForBetter theme calls for a balanced world with professional and social equality.
We've come a long way baby but we still have a ways to go.
8 Facts:
It was first celebrated on February 28, 1909, in New York. Huge unrest and political debate was occurring amongst women. Inequality and oppression was spurring more women to take a leap and become more active and vocal about campaigning for change. As many as 15,000 women marched through New York City demanding shorter hours, better pay and voting rights.

The first modern International Women's Day was held in 1914, five years after its inception, on March 8. This day was chosen because it was a Sunday, and most of the women would not be working which would give them the opportunity to participate in marches and other events, and has been celebrated on that date ever since.

The day was declared a national holiday in the Soviet Union in 1917, and was predominantly celebrated by the socialist movement and communist countries.

The Charter of the United Nations, signed in 1945, was the first international agreement to affirm the principal of equality between women and men. Over the years, the UN and its technical agencies have promoted the participation of women as equal partners with men in achieving sustainable development, peace, security and full development for women's rights. In 1975 the UN had its first international conference to focus solely on women's issues and marked a turning point in policy directives.

 Since 1996, the UN has assigned a theme to every IWD.

According to the UN, it is "a day when women are recognized for their achievements without regard to divisions, whether national, ethnic, linguistic, cultural, economic or political. It is an opportunity to reflect on past struggles and accomplishments, and more importantly, for looking ahead to the untapped potential and opportunities that await future generations of women."

By 2014, IWD is now celebrated in more than 100 countries.

In 2015, the UN adopted the 17 Sustainable Development goals. Goal 5 is the Gender Equality Goal, stating: "Gender equality is not only a fundamental human right, but a necessary foundation for a peaceful, prosperous and sustainable world." Amen to that ?
Quotes to inspire you to celebrate the women who've been important in your life:
Gloria Steinham
"Feminism has never been about getting a job for one woman. It's about making life more fair for women everywhere. It's not about a piece of the existing pie; there are too many of us for that. It's about baking a new pie".
Robert Burns
"While Europe's eye is fix'd on mighty things,
The fate of empires and the fall of kings;
While quacks of State must each produce its own plan,
And even children lisp the Rights of Man;
Amid this mighty fuss let me mention,
The Rights of Woman merit some attention."
Maya Angelou
"I am grateful to be a woman. I must have done something great in another life."
Coco Chanel
"A girl should be two things: who and what she wants."
Tomorrow I'll be wearing one of my newest discoveries, She Belongs There by Olivine Atelier. It's a gorgeous gardenia fragrance which also features an addictively exotic pikake and smoky vanilla notes. I am totally hooked, seriously addicted. I brought it with me on a beach vacation last week-end and it was the perfect choice. Stay tuned for more on that!
Not only does it smell amazing, I love the fact that 5% of net sales from all of Olivine Atelier products are donated to Every Mother Counts. The funds go towards improving the health and well-being of women and girls around the globe.?
Wishing all the bold and beautiful ladies out there a very Happy International Women's Day! And to those who appreciate them, show them some love!
XOXO