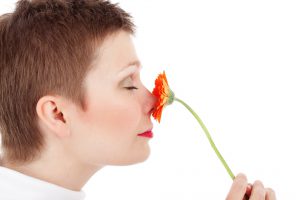 I randomly came across an online article from Reader's Digest that suggested data linking your perfume choice to personality. I admit that I'm a sucker for this type of stuff if I'm caught in a moment when I need a quick escape. They're almost always guaranteed a cackle.
The article was based upon a research study done by Alan R. Hirsch, MD., a neuropsychiatrist and founder of the Smell and Taste Research Foundation in Chicago. The study was apparently administered to over 18,000 people and compared the participants' personality test results with their aroma and flavor preferences. According to Dr. Hirsch, as reported in the Reader's Digest article, is that there are great implications here because you can understand someone much better if you know what they like.
Hmm interesting, I thought, let's see where this goes…
According to Dr. Hirsch's study, these are the scent-personality pairings along with my guesses on their potential perfume choices: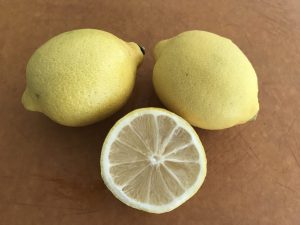 Lovers of Citrus are the Alpha males and females. These types are the leaders of the pack who can be perceived as dominant and aggressive. While some of us tend to spritz these on during the dog days of summer, citrus loving types crave it year-round. These born sharks tend to be wearing scents like Diptyque Le' Eau de Neroli or C.O Bigelow Lemon 1999.
Vanilla fans are anything but bland. Those who gravitate towards vanilla fragrances are lively, energetic and life of the party types. It's basically the opposite of what you'd expect. What's more, those who tend to wear warm vanilla scents – such as Elizabeth & James Nirvana Black – are those who are great at generating buzz and getting the party started. These types crave action and are rarely home alone.
Wearers of sandalwood tend to be perfectionists and high achievers.  Type-A personalities, they are their own worst critics and tend to drive themselves to the point of exhaustion. Bold and not ones to mince words, they know what they want and usually get it. They'll likely be exuding scents like Guerlain Samsara or Le Labo Santal 33.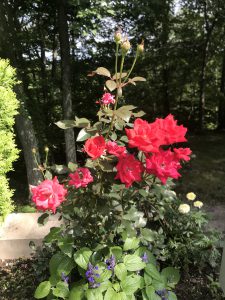 Rose aficionados usually are cautious folk don't like to stray from the straight and narrow path. Their impulses are fully in check and they rarely find themselves doing things they regret later. Their capacity for refection and wise life choices may not make them the most titillating of companions but they are extremely considerate of others which makes up. They are likely drawn to scents like Stella McCartney Stella or Diptyque Eau Rose.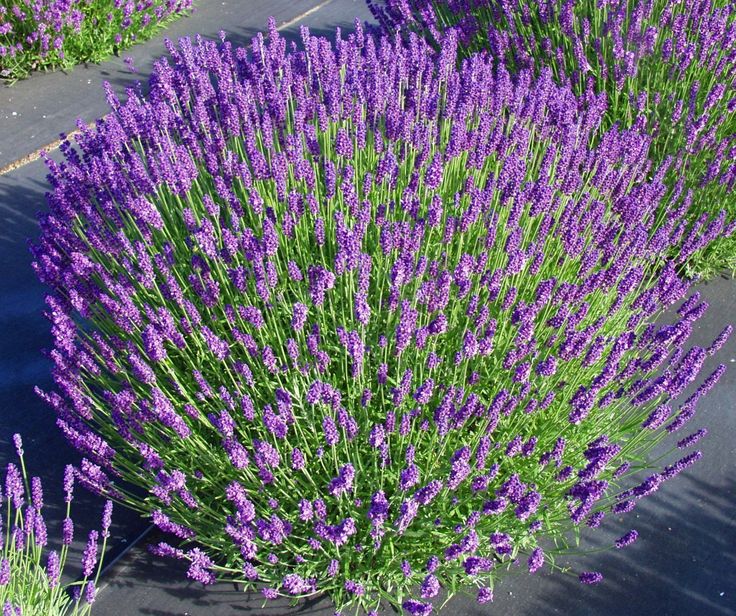 Lavender types tend to be connectors and have a large network of friends. They seem to get along with just about everyone and are charismatic in an understated way. Although they  tend to be sexually repressed, they have a natural curiosity about life. They also seem to have a knack for remembering special dates like birthdays and will always be there if one of their many friends are in need. You might find them wearing mainstream scents like Crabtree & Evelyn Verbena and Lavender or Yardley English Lavender. Those who can afford it will likely be smitten by Serge Lutens Gris Clair and Tom Ford Costa Azzuro.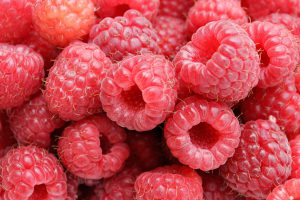 People who gravitate towards fruity fragrances are anything but sweet. Although they try and project a sunny disposition, they tend to expose their not-so-happy selves with sarcastic comments and passive aggressive behavior. In fact, they often suffer from moodiness and depression. That person next to you wearing Marc Jacobs Daisy might need some serious cheering up!
Gardenia lovers are known for being steady and dependable. They make great friends and prefer quality over quantity in relationships. These people pleasers go to great lengths to maintain friendships and stay in touch over decades. Unlike the gardenia plant, which is known for being high maintenance, gardenia perfume lovers are very chill and tend to be followers rather than leaders. Rest assured that anyone wearing Kai or Monyette Paris will be there for you through thick and thin.
Those with a penchant for the heady, sweet smell of honeysuckle are a pleasure to be around. They're determined to be happy and avoid any hint of darkness like the plague. Absolutely no drama guaranteed! They'll lift you up and make you smile with their easy-going and laid-back approach to life. Honeysuckle by Fresh immediately comes to mind.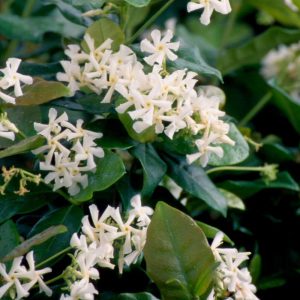 According to this study – which I tried to get my hands on but couldn't locate despite an exhaustive search – jasmine aficionados are wild ones. They're provocative party animals who couldn't care less about what anyone else thinks about them.  Jasmine lovers are similar to vanilla wearers but take it to the next level. These people might love Viktor & Rolf Flowerbomb or Maison Margiela Replica Flower Market. Those into retro jasmine perfumes probably can't get enough of Jean Patou Joy and Chanel No.5.
For those who adore the smell of linen, chances are they love challenges and pushing themselves to the limit. These types are extremely competitive in debates and games and relish physical and mental challenges. Never satisfied and in constant pursuit of their personal best, they're drawn to something along the lines of Estée Lauder White Linen. Another perfect match would be Demeter Fragrance Library Linen which is so close to the real thing that someone I won't name has been known to freshen up her linens when behind in laundry duty. 
Conclusion: Although Dr. Hirsch is a self-proclaimed expert on smell and taste, while specializing in smell and taste disorders, I found his findings questionable (to put it kindly).  There are too many reasons to go into why these blanket categories don't work. I also discovered while searching for this study that Dr. Hirsch was fined in 2014 for selling a fragrance product called Sensa which promised to help people lose weight without diet or exercise. If it were only that easy, right?
The one thing I'll agree with him on is "We know much more about the moon than we do about smell." 
 What do you think? Feel free to drop a line with your thoughts!